February 18, 2020 
The Sunday Times has announced Pertemps as a Best Company to Work For once again!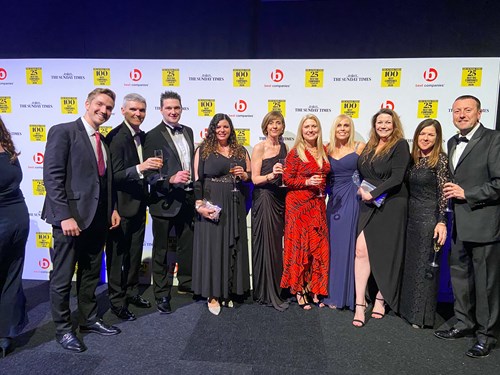 The business is specially commended for our family culture vibe, commitment to promoting cohesion and cooperation between teams and our dedication to offering team building activities. 91% of staff also said they feel they make a valuable contribution to the success of the organisation.
We are extremely proud of this achievement as this shows that our employees believe Pertemps is a great workplace.
So, how are we considered for the list? Our employees respond to an anonymous survey, giving their honest opinions on working at Pertemps. Once all responses are collected, companies are placed in ranking order according to how satisfied people are in their jobs. This year, Pertemps ranked at number 81.
Furthermore; Pertemps was awarded a 2-star Best Companies accreditation status recognising extraordinary levels of employee engagement. This separate award was given for the index score from the survey you all completed which measures how engaged people are at work and how you feel about working for Pertemps.
2019's survey has been extremely competitive, with more businesses than ever taking part, making our inclusion in the list an extra special achievement. 
Thank you to our employees for once again getting us in the Top 100 list and for all your hard work!
To see the full list, go here