Pertemps Network Group is delighted to announce that one of its sister companies, Pertemps Medical Group, has been recognised by the recruitment industry for setting the highest standards for compliance performance.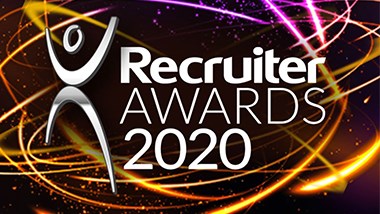 In earning the praise from judges at the Recruiter Awards 2020, the result means Pertemps Medical has become the best medical recruitment business in the UK for effective compliance operation.
Pertemps Medical earned the plaudits for its financial stability and profitability and for having enhanced the recruitment industry's reputation in the UK business world.
Pertemps Medical is the market leading, specialist medical recruitment agency dedicated to the provision of medical professionals to a nationwide list of clients within the NHS, public and private sectors. Its head office is based in Milton Keynes and forms part of the Pertemps Network Group, the largest independent recruitment company in the UK.
Adam Parish, Managing Director at Pertemps Medical, said: "Pertemps Medical takes compliance extremely seriously to ensure that all legal, statutory and contractual requirements for candidate pre-employment checks are undertaken to the highest possible standard before they are allowed to work. Patient safety is of absolute paramount importance to us and will not be compromised due to poor compliance standards under any circumstances.
"We have worked tirelessly to ensure that we have outstanding Quality Management Systems in place to meet the needs, demands and expectations of our clients and candidate. This is an ongoing process, and, despite this national recognition, we will not be resting on our laurels and we will continue to take the right steps to make sure we are up-to-date with the latest regulatory requirements."
Pertemps Medical was the only specialist medical agency to be recognised in the Most Effective Compliance Operation category at the annual Recruiter Awards, which have been running since 2002 to celebrate outstanding achievements by recruiters across the country.
Lifetime Chair of Pertemps Network Group, Tim Watts, added: "We were thrilled to be have been praised by the Recruiter Awards, which are widely regarded as the most reputable awards in our industry. All of the teams at Pertemps Medical in Loughton, Milton Keynes and Glasgow have worked tremendously hard to provide outstanding compliant services for clients and contractors and they thoroughly deserve this national recognition. They truly are a credit to our business and to the wider recruitment industry."