October 15, 2020 
Pertemps Scotland has been named as a finalist for the GO Awards Best Contractor Award.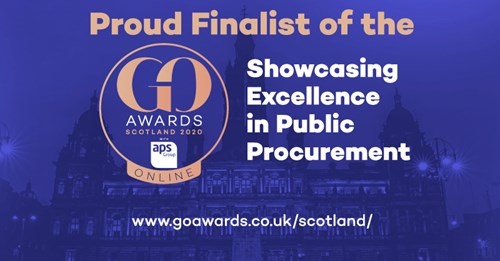 The GO Awards celebrate excellence and innovation in all aspects of procurement, recognising outstanding achievement from the public, private and third sectors.
The award ceremony will take place in a unique, online event due to the Covid-19 pandemic on Friday 6th November 2020. The winner in the Best Contractor category, among other categories, will be announced.
Nicola Barr, Director for Pertemps Scotland, said:  "In recent years, we have focused heavily on new innovations and processes to streamline public procurement and our teams have adapted to shifting priorities with relative ease. It is therefore credit to our employees that their achievements have been recognised. Our contracts were facing numerous challenges even before the pandemic, and only by engaging with them and working side-by-side were we able to deliver the flexible and dynamic solutions that were required."
The judges for the GO Awards Scotland include a cross-section of key procurement figures from within the public and private sectors, whose aim is to assess each GO Awards category submission to discover the worthy winner.
Good luck to the team at Pertemps Scotland, we wish you all the best!
To see the shortlist, go here https://www.goawards.co.uk/scotland/finalists/