April 26, 2023 
Pertemps has been named Best Recruitment Consultancy in Scotland at a prestigious awards ceremony.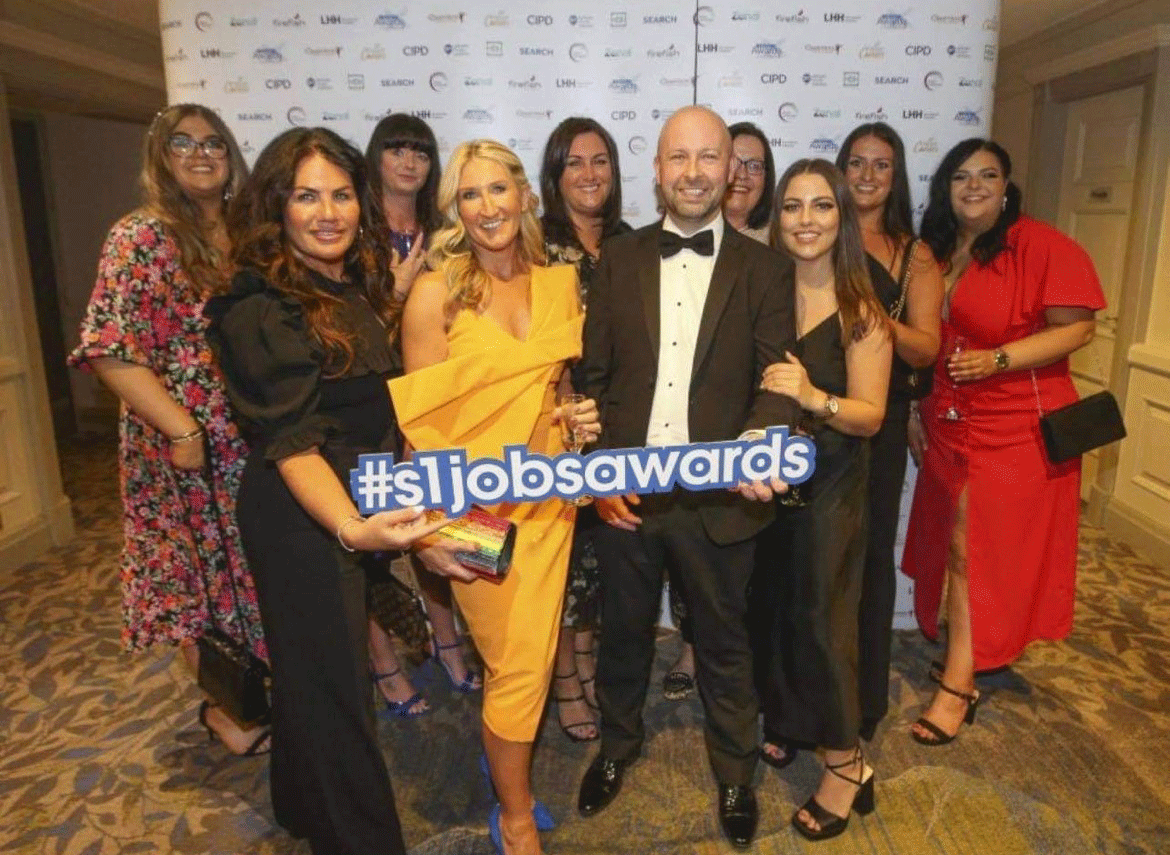 The Pertemps team enjoy their win at the awards. Photo credit: Gordon Terris/Herald Times Group
The S1 jobs recruitment awards listing was revealed last week, with Pertemps coming top of the list in the category, for both UK and international recruitment.
It was the jewel in the crown for the company's Scotland operation which has seen business grow over the last year despite difficult market conditions.
Director Nic Barr said: "This really is a testament to the hard work put in by the team across Scotland.
"I see on a daily basis the effort that everyone puts in but to have it acknowledged externally in such a  well-known awards is fantastic for everyone.
"I'd just like to thank the whole team. They've smashed it!"
The award entry highlighted the colleague development work the company has invested heavily in, resulting in 97 per cent of employees saying the programme has positively impacted them. It also showcased the work on online candidate attraction and a programme to help Ukrainian refugees into work in Edinburgh and Livingston.