May 12, 2020
Network Construction Services (NCS) are part of the Pertemps Network Group family and, like all of our teams, are showing the flexibility, agility and determination to keep the country running in the most difficult of times. Here's just one example of how they supported the UK's fightback against Covid-19.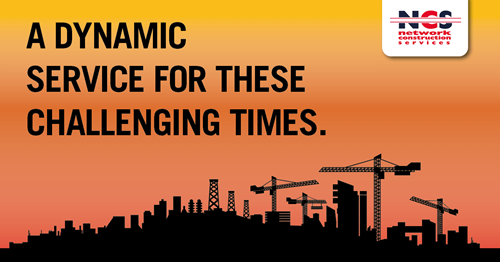 The task
A valued client, working on a vital infrastructure project required 30 multi-skilled workers per shift over the Easter Bank Holiday. This task poses a range of logistical challenges at the best of times but made all the more difficult because of restrictions and control measures in place due to Covid-19.
Dynamic response
The NCS team worked closely with the client, offering more consultative recruitment services. These included:
Risk assessing delivery
Contingency planning
Proposing control measures
Flexible solutions to challenges
Using local resource
Providing accommodation & travel
Communication
The NCS team set up daily conference calls with an agenda that covered not only key aspects of recruitment, but also new ways to ensure a safe delivery and assuring 100% supply and attendance by capturing the hearts and minds of the candidates, as well as creating value for the client with multi-skilled resources.
The results
100% roles filled
100% attendance by every worker for duration of project
100% staff surveyed said they felt safe and that their safety was a priority
Candidates reported that NCS was 'smooth,' 'professional,' 'helpful' and 'easy to communicate with.'
If you are a company operating in the construction or rail industries and require staffing support on a short, medium or long-term basis, speak to our team today to see how we could be of benefit to your operations: https://www.ncsjob.co.uk/