January, 15 2020
The annual PNG Go Karting Championships are back for the eighth year running, with two new locations added to the UK heats and another chance to win two VIP tickets to the Monaco Grand Prix.
This time round, we've added extra heats for competitor from both North and South of the country – Cardiff and Leeds. That means 2020 will see more people than ever from Pertemps Network Group.
Over 300 PNG 'thrill seekers' have signed up to compete for a taste in the fast lane, where they will go head to head on the tarmac unleashing their need for speed in the next heats. The fastest drivers from each leg will go head-to-head in the Grand Final where the title of 'Pertemps Champion' will be bestowed on whoever is quickest off the mark.
This year, Pertemps Go Karting Championships are bigger, better and more prestigious than ever, with the first heat last night in Birmingham, three people have already qualified for the semi-final.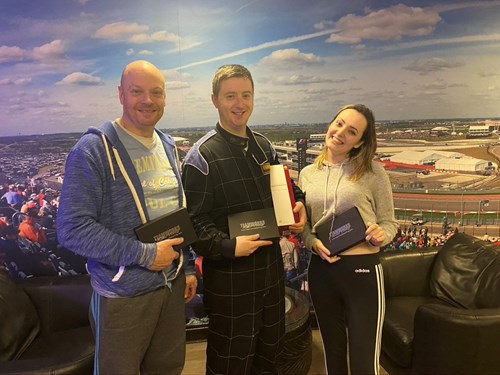 Racing to the finish line in first place at the Birmingham heat was Owen Bolton of Nottingham Commercial, followed in second by Technical Network Director Robert Wigley and ESOS's Jordan Lucid in third.
As well as heats in Scotland and Exeter, there will be several other fast-paced rounds at locations across the UK including Birmingham, Northampton, Reading, Manchester and London. Who knows, it could be you jetting off to Monaco in May!
There are limited spaces left in all heats so if you are interested, contact Head of Marketing Tim Jones pronto!