Ukrainian families living on a ship docked in Edinburgh are being given a helping hand into work thanks to new programme from a leading recruitment firm.
Pertemps Network Group is working closely with Tesco in Livingston and Fedcap Scotland, a not-for-profit employability organisation, to find roles for the refugees.
At a recent dedicated job fair, more than 400 Ukrainians attended, from 1,500 families living at the location.
Around 30 individuals are now working in a variety of roles at the Tesco distribution centre and work is ongoing to help more, through programmes like Fair Start Scotland, the Scottish Government-devolved employment support service which supports people into suitable, sustainable jobs and is delivered by Fedcap Scotland in conjunction with The Lennox Partnership.
Pertemps Director Neil Mancey said: "Pertemps is, and always has been, about people. All people.
"We firmly believe that we all have a smarter, stronger future together. Barriers are there to be overcome, not to remain obstacles. We work hard to give back to the communities in which we work and have always made diversity, equality and inclusion a priority in what we do.
"That's why, when we were first put in contact with a few refugees from the conflict in Ukraine, we were eager to help.
"The partnerships we are building with the fantastic people of Ukraine who are keen to find employment and our ongoing mission to find a place for everyone that we possibly can, exemplifies the Pertemps approach to helping communities."
Among those who have now taken up a role at Tesco is 31-year-old Dymtro Prysziazhniuk, who previously worked in the health sector in Ukraine before fleeing because of the war.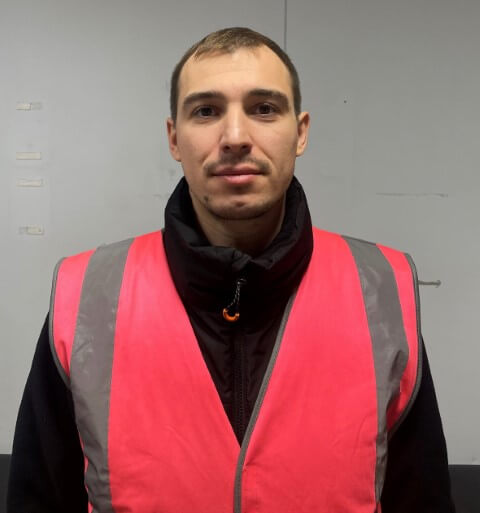 He said: " This job is a lifeline. I am saving money to rent and then buy my own house."
Susan Paterson, Operations Director for Fedcap Scotland, said: "We're working with many Ukrainian citizens to support them into sustainable employment through delivering the Scottish Government's Fair Start Scotland employment support service.
"We have an excellent partnership with Pertemps, and we've been working together to support Ukrainian people find work at what is, of course, a really difficult time for them and their families.
"We're delighted that so many people have already found roles and our teams are working hard to increase this number."
The scheme follows a programme of levelling up work by Pertemps, partnering with the Purpose Coalition, to look at what more could be done to remove barriers to employment.
Pertemps Network Group is one of the UK's largest privately-owned recruitment agencies. It has a turnover in excess of £1bn and offers immediate and strategic solutions to clients across both the public and private sectors. It is made up of:

Pertemps Ltd – established in 1961 and now with over 200 nationwide branches, operating across a multitude of sectors and supplying diverse roles. The company also specialises in business process outsourcing delivered using a wide range of solutions such as Master Vendor, Neutral Vendor and Recruitment Process Outsourcing.

Network Group – offering expertise across specialise recruitment sectors including IT, legal, finance, healthcare, education, security, medical, construction, manufacturing and engineering.

For more information, please contact James Wilde, Pertemps PR & Communications Manager, on 01676 525250 or email james.wilde@pertemps.co.uk

www.pertemps.co.uk