December 16, 2020
ISE Partners, part of Pertemps, has received an award from The Mintridge Foundation for their recent charitable ventures.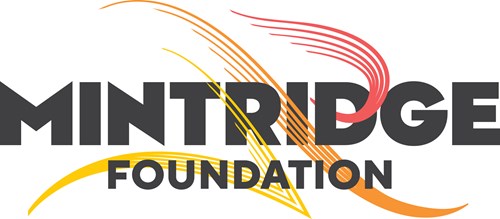 Earlier this year, the team at ISE challenged themselves to complete 18 marathons in one day to raise essential funds for The Mintridge Foundation. Their invitation for others to add miles to the campaign caught the imagination of clients, candidates and friends of ISE alike, and they were thrilled by the numbers who joined in on the day.
Founded by Alex Wallace, The Mintridge Foundation is a registered charity passionately promoting good mental and physical health in children and young people, through sports and mentoring. Mintridge partner with Olympians and other inspirational athletes to help deliver their life-changing work.
'The Mintridge Foundation Fundraiser of the Year 2020' award showcases ISE Partners' support in raising awareness for the charity both virtually and face to face earlier in the year, as well as raising over £1,000 for them through the 'ISE Miles for Mintridge' event on July 18th.
Alex Wallace, Founder and Managing Director of The Mintridge Foundation said, "We would like to thank ISE Partners for their commitment to fundraise for The Mintridge Foundation this year. Through their energy, valuable funds have been raised to help young people with both their physical and mental wellbeing, in a time that it has arguably been needed the most. We hope that our partnership will continue into 2021 and beyond as we love being associated with an organisation that has such strong values."
ISE Founders, Susannah Lawson and Eva Rode-Hilbert, who added miles of their own to the total, said, "Giving our team space and time to contribute to important causes has been a big part of staying connected with each other and keeping healthy – mentally and physically – during lockdown. 
"We chose to partner with Mintridge because of the charity's impact on the next generation – building life skills in young people through sport. This is close to our hearts at ISE through the informal mentoring we do on behalf of our younger candidates in our day-to-day work – it's really positive to see the impact our consultants can have on the outcome of someone's early job search.  
"Our client and candidate network came out in support of the 'ISE Miles for Mintridge' challenge, making us really proud of getting this small, hard-working charity some extra traction and wider exposure across London's corporate sector, which they so deserve."
Many thanks from ISE Partners to Tim Watts, Pertemps Lifetime President, without whose generous donation it would not have been possible to raise this fantastic amount of money.
Congratulations to the team at ISE Partners and a special shout out to the Pertemps consultants who took part, Santa Fedorasko (Branch Manager Warrington NGH) and Richard Smith (Specialist Division Manager NGH).