An epic charity cycle ride got underway last week and took a quick pitstop in Meriden.
Andrew Crompton, a former insurance broker from Bolton, set off from Manchester on July 29 at the start of his 8,500-mile trip, which should see him arrive in Melbourne, Australia, in April 2023.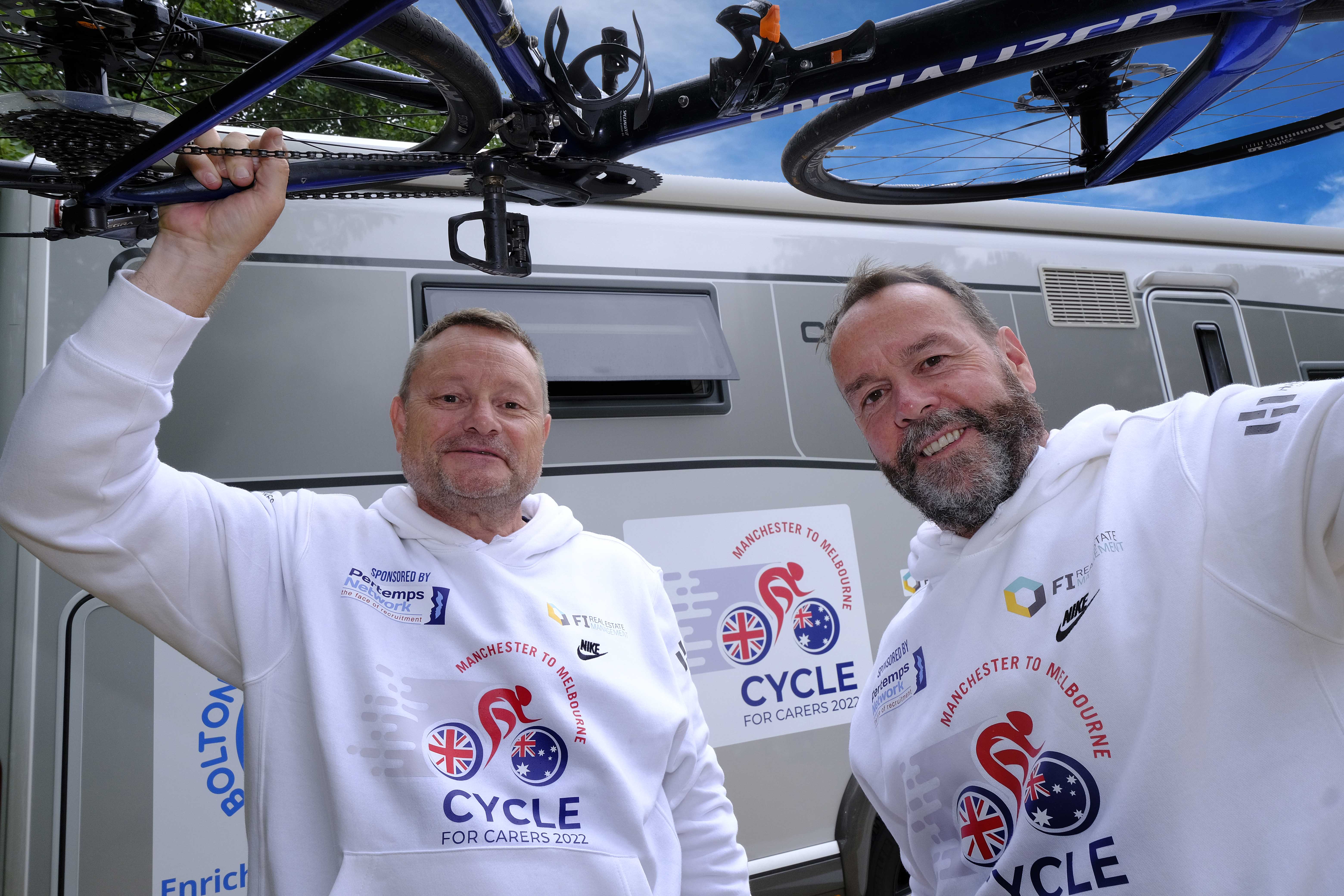 He reached his first stopover in Staffordshire before pedalling down to Meriden for a second stop, calling in to the headquarters of recruitment specialist Pertemps to thank them for their support in the fundraising endeavours. The business has agreed to be a headline sponsor.
Andrew, who is accompanied by friend John Mills in the support vehicle, is aiming to raise £500,000 for the Carers Trust and Bolton Lads and Girls Club – and has already hit the £100,000 mark.
Andrew said: "It is quite a daunting challenge but one we have been planning for three years so I feel I am ready for it.
"John is piloting the support vehicle down to Turkey, then taking the vehicle back before flying out to re-join me and using locally-sourced support vehicles.  
"Pertemps have been amazing in their support. Every penny helps drive us further toward the total."
The duo took a welcome break on Saturday after Andrew had cycled more than 100 miles that day to Meriden, and stayed overnight in the town before setting off early the next morning for Oxford – picking up the first puncture of the trip as they passed through Warwick!
If you would like to donate, please visit https://www.justgiving.com/campaign/manchestertomelbourne
You can keep updated on the trip here.
For more information, please contact James Wilde, PR & Communications Manager for Pertemps Network Group at james.wilde@pertemps.co.uk or on 01676 525250.