November 11, 2021
Big-hearted staff at a Birmingham recruitment specialist are rallying round in a bid to help make Christmas jolly for scores of low-income families in the city.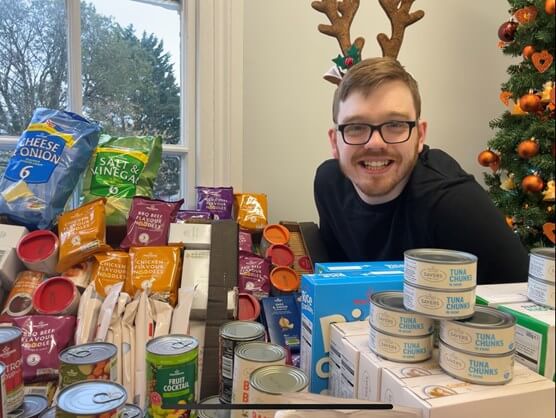 Staff at The Education Network, on Hagley Road, backed by colleagues in the Pertemps Network Group, dug deep last year to donate £3,000 worth of food, money and vouchers to help make up hampers for deserving families who were struggling at an expensive time of year.
And the call for support for Christmas 2021 has now gone out, with the campaign again seeking food donations, money gifts or unused vouchers so the team can fill hampers of groceries for at least 50 families, to be distributed through local schools.
"Every child should be able to feel safe in the knowledge that they will have enough food to eat. Sadly, this is not the case and the impact of the school holidays has a catastrophic effect on the children we support locally," said Marie Quarterman, Director at The Education Network.
"That's why we need your help. Every year children go hungry during the school holidays. For the last three years, we have raised funds to feed families for the two weeks over the festive season and beyond as part of our Hungry Hampers Campaign.
"This year, we need even more support, with families struggling to make ends meet due to the pandemic, cuts to benefits and lack of opportunities to work due to the impact Covid has had on the capacity of a child to attend school. Whilst this may not impact all of us, we can do something about it and help support these families not only by providing food, but also some of the things we may take for granted in our own celebrations."
A food bank has been set up at Network House, on Hagley Road, for those passing.  Alternatively, a Just Giving page for donations and can be found at https://www.justgiving.com/crowdfunding/hungryhampers?utm_term=Z9XJY846g