April 14, 2020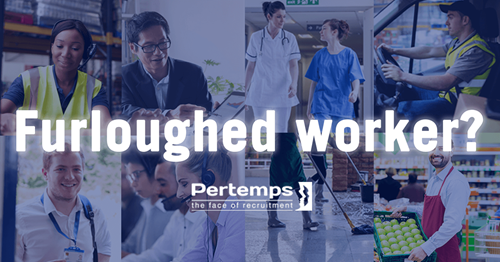 Did you know that you can be furloughed by one employer and continue to work for another?
As a furloughed worker under the Government's Job Retention Scheme, you still have a relationship with your present company. You can't work for them, but you can still work for another employer as long as it does not breach your contractual obligations.
For many, that will mean ensuring any new role involves working outside of your regular contracted hours.
Whilst you are waiting to be 'un-furloughed' by your current employer, you may wish to consider flexible work with Pertemps as we have short-term, temporary roles available with a wide range of shifts – days, nights, weekends – to provide you with an additional source of income during these testing times.
Our recruitment teams offer a free and confidential service to tailor flexible opportunities that fit outside of any contractual requirements you may have already. Pertemps teams operate nationwide so we can find roles that are most local to you.
Of course, you may be un-furloughed by your existing employer at any time, in which case you will want to get back to work as soon as possible. Your employer is likely to give you notice to return to work after furlough so Pertemps' approach to offering short-term placements will allow you to honour this commitment.
We are currently recruiting for key workers in essential roles nationwide in response to Covid-19. You can view all the latest flexible vacancies here https://www.pertemps.co.uk/candidates/we-re-here-to-support-you/
Alternatively, if you would like to discuss your personal requirements with a member of our teams you use our branch locator https://www.pertemps.co.uk/contact/branch-locator/ to find your nearest consultant.