July 07, 2020
Pertemps Network Group is proud to announce its inclusion in the 19th annual Sunday Times HSBC Top Track 100 league table which ranks Britain's 100 private companies with the biggest sales before Covid-19 struck.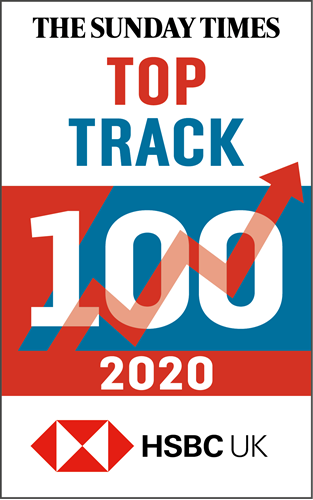 The report, to be published this weekend, highlights PNG's continuing contribution to the economy at this difficult time. It also gives examples of how the business has stepped up to support their communities and the NHS.
Pertemps is ranked at number 85 in the table and is one of 13 companies headquartered in the Midlands who have together achieved sales of £23.8bn and profits of £1.8bn in their latest financial year, and collectively employ more than 85,300 people.
Amanda Murphy, Head of Commercial Banking, HSBC UK, commented: "Uncertainty and volatility remain watchwords in the current climate but we at HSBC UK are confident that Britain's business leaders, such as those at the helm of the companies in the Midlands on this year's Top Track 100, will rise to the challenge. The country has found new reserves of energy in the face of adversity and the businesses that can harness that energy and pace of change will thrive in the 'new normal'."
Pertemps and other companies in the Midlands appear alongside well-known British names, including Dyson, Iceland, John Lewis Partnership, Nando's and Specsavers.
This year, the 100 companies reached a record £237bn in total sales, up 8% on the prior year, with total profits of £28bn, up by 7%. Three in four companies (74) increased sales in their latest financial year. The league table programme is sponsored by HSBC and Linklaters, and compiled by Fast Track, the Oxford-based research and networking events firm.
The national picture
This year's Top Track 100 achieved combined sales growth of 8% to a record total of £237bn compared with last year's 14% growth and total sales of £220bn. Profits grew 7% to a total of £28bn, also a record for the table. 
The companies employed 980,000 staff, having added 35,000 employees to their combined work force in their latest year. However, some, like Arcadia, Clarks, Harrods, Heathrow, JCB, McLaren and Wates, have recently announced significant job cuts as a result of the Covid-19 crisis.
The dominant region for company HQs is London (32), followed by the southeast (17) and the Midlands (13). Of the remainder, 12 companies are based in the northwest, nine in Scotland, eight in the southwest, three in Northern Ireland, three in Yorkshire and the northeast, two in the East of England and one in Wales.
The full league table is published as a 6-page supplement with the section of The Sunday Times on 5 July and in the digital edition, and on www.fasttrack.co.uk/