November 12, 2021 
Nearly a quarter of lorry drivers expect to leave the industry in the next three years, according to the largest ever survey of HGV drivers by Pertemps.
The shocking revelation from a survey of more than 2,500 existing HGV licence holders will further fan the flames of the current driver shortages that continue to disrupt the UK supply chain.
In total, 24% said it was unlikely they would still be driving in three years' time, with 68% of those saying it was down to poor conditions of life as a lorry driver.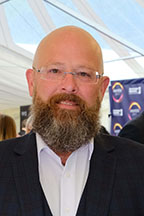 John Poliquin, Director of Pertemps Driving Academy
"I literally was bowled over by the starkness of how these people feel," said John Poliquin, Director of Pertemps Driving Academy.
"Yes, I've always understood money, salary and earnings potential would be up there as a high point, but the other findings about how they are going to stay in the industry, how they are going to feel valued, those stats were shocking.
"I think it's important to put it out there to people, employers and the public and try and prick people's conscious to say, value these people for what they do and have done all through the pandemic.
"There has to be that level of respect, that level of professionalism and we need to show the value that they have to us as a business, with our clients, with our consultants and within the greater network.
"What this survey shows is that we need to focus on the three Rs – reward, recognition and respect – to attract and retain drivers."
Half of those interviewed for the Pertemps HGV Driver Wants and Needs survey said they had always wanted to be a truck driver, but 22 per cent of those were no longer working in driving roles, highlighting a "leaky pipeline" in the supply of qualified drivers.