May 09, 2022
Charities working to improve social mobility and inclusion across the UK are to benefit from a new initiative launched by a Birmingham recruitment specialist.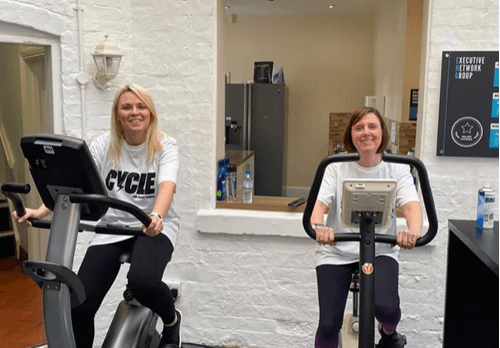 The Executive Network Group (ENG), on Hagley Road,  has launched the Social Mobility Project, backed by The Equal Group, to raise funds for charities Primary Engineer and Smart Works, who aim to get people from all backgrounds excited about a career in engineering at Primary school age, and support long-term unemployed women back into the workplace, respectively.
And the business has committed to raising £20,000 in the first year.
"Social mobility is focused on helping people from more disadvantaged backgrounds break down barriers and move into employment roles that would perhaps traditionally have been unavailable to them," said Matt Ellis, Managing Director of ENG, part of the Meriden-based Pertemps Network Group."This is vital to support diversity, equality and inclusion in our workplaces. People should not be disadvantaged in terms of gaining the employment they want because they come from a certain background."Our aims with this project are ambitious. We want to help employers remove barriers to progression, share best practice, raise funds for charities making great strides in social mobility work and to encourage our teams, clients and contacts to carry the flag for fairer, more equitable opportunities for all."
The business is planning a series of events and fundraising campaigns across the next 12 months.
ENG has worked with The Equal Group to develop a recruitment platform – the 3D Framework – that tracks both protected characteristics and social mobility flags across talent pools to help clients ensure recruitment processes are inclusive.
Andrew Norris, Head of Partnerships for Central England at Primary Engineer, said: "We are so excited to become a partner of ENG's Social Mobility Project and bring the Leaders Award Competition to more children in the UK."Entire school classes participate in the competition, allowing us to engage with children from all backgrounds and work towards addressing the gender and diversity imbalances in the engineering sector."Philippa Pickavance, Chairwoman of Smart Works Birmingham, added: "Corporate partners such as ENG are an important source of fundraising for our small charity and we are delighted they have chosen to support us this year."
For more information, visit https://www.executivenetworkgroup.com/