June 12, 2023 
A one-stop shop linking ex-military personnel and their families with job opportunities, training courses and other local support has been launched in Wolverhampton.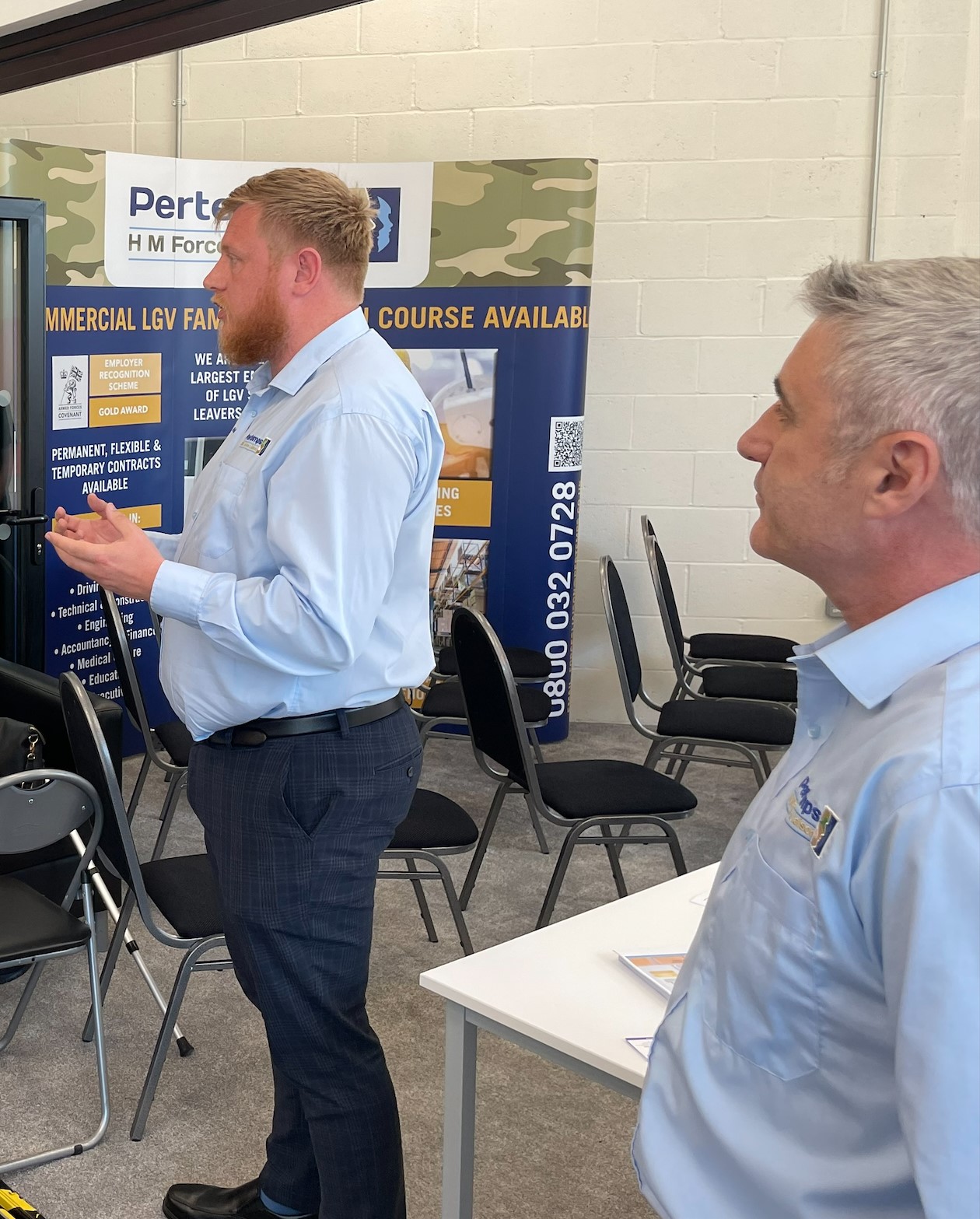 Jacob Welsh, Forces Liaison Co-ordinator and Darren Knight, HM Forces Liaison Manager
The Wolverhampton Armed Forces Partnership was formed in January this year with a number of local organisations with expertise in areas like employment, housing and mental health, coming together to see how they could best serve veterans, reservists, Armed Forces leavers and their families.
A launch event for the "veterans' hub" was held last month, with a second planned at the Changemakers in Wolverhampton railway station, on June 21 – and those involved are urging anyone with connections to the forces to go along.
Liam Peck, Regional Manager for recruitment specialist Pertemps, which helped set up the initiative, said: "Traditionally 12,000 to 16,000 individuals leave the British Armed Forces each year with the daunting prospect of facing a constantly evolving world, without the support structure that the Armed Forces typically provides.
"We are working with likeminded Gold Award member organisations of the Armed Forces Covenant Employer Recognition Scheme to make readily available a "one stop" support mechanism to help those in the Wolverhampton area smoothly transition into the civilian environment that we all take for granted."
The event from 11am to 1pm, which falls on National Reservist Day, will see experts from the different agencies, including Wolverhampton City Council and the City of Wolverhampton College, on hand to offer guidance to visitors.
Major Darren Knight, from the Pertemps Armed Forces Liaison Team, will be present on the day to pay tribute to reservists in the form of an official salute, with all members of the Wolverhampton Armed Forces Partnership present, and a speech showcasing the benefits of reservists to both the Armed Forces and employers throughout the city of Wolverhampton.
It is expected sessions will be held bi-monthly going forwards.