January 07, 2020
Leading recruitment firm Pertemps has partnered with apprenticeship provider Intequal in a bid to offer learning and development opportunities for aspiring IT and digital professionals in the West Midlands.
The company, which is headquartered in Meriden, will use the partnership to bolster its IT helpdesk initially, with Amir Ahmed and Harry Smith joining the award-winning team in 2019.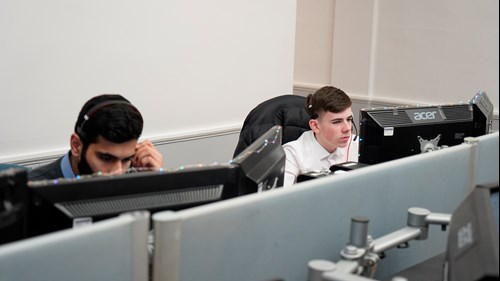 A third apprentice will join Pertemps' software development team later this month, and plans are in place to increase the number of placements further throughout 2020.
The company's helpdesk was named 'Top Service Desk' in last year's IT Service Week, while the firm has also repeatedly been listed in the Sunday Times' prestigious list of top 100 companies to work for.
By undertaking their apprenticeship with Intequal, the youngsters will have the opportunity to work towards globally-recognised professional qualifications from the likes of Microsoft and Google.
They also get the support of a one-to-one tutor and feedback delivered through Microsoft Teams so they can access the benefits of the course without having to travel or leave the workplace.
Martin Gunn, IT director at Pertemps, said: "Our relationship with Intequal will be invaluable in opening doors for young talent across the West Midlands region and giving them access to vital training and employment opportunities."We look forward to working with our current and future apprentices and helping them to develop the IT and digital skills necessary for a rewarding and successful career."
Dominic Gill, managing director at Intequal, said: "We are passionate about providing the real-world skills and practical knowledge necessary for young people to develop successful careers in the IT and digital sectors.
"Pertemps' reputation speaks for itself, and we're sure our students will benefit greatly from having these excellent opportunities to develop their skills with one of the region's top employers."
For more information on Pertemps click here, and for more information on Intequal please click here.