March 27, 2023 
Pertemps Network Group has been unveiled as one of the inaugural Changemakers partners at Birmingham Children's Hospital.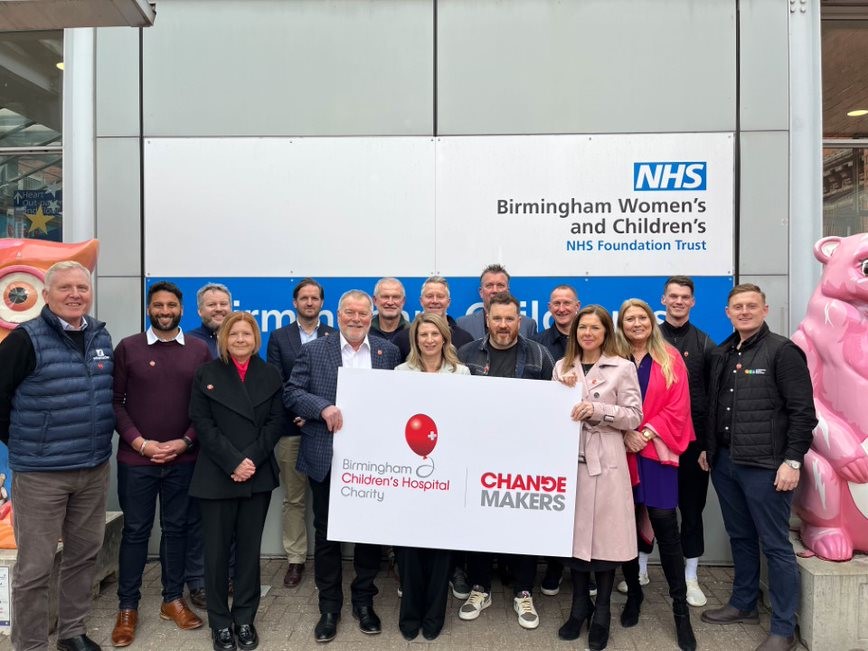 The Warwickshire-based business will be supporting the internationally recognised centre of excellence over the coming years, with colleagues set to get involved in both fundraising activities and volunteering events.
One in five families in Birmingham and one in eight families across the country have been touched by the hospital in some way.
Steve West, PNG Group CEO, said: "Birmingham Children's Hospital is world-renowned and needs a significant amount of support to continue to provide outstanding support and care to both families and patients.
"While it is local to our Meriden base, the hospital is a national centre of excellence, providing care and treatment to families right across the UK, and over the years a number of our colleagues and their families have benefitted from the amazing services the hospital provides.
"Pertemps has always supported the communities in which we work and this is another example of that in action."
PNG is part of a small group of high-profile, corporate partners aiming to raise at least £1 million a year for the hospital to allow it to better plan investment for transformational projects that will benefit thousands of sick children for decades to come.
The new Changemakers programme is being fronted by Steve Hewitt, founder and former CEO of Gymshark, who is a patron of the hospital.
An intrepid crew of Pertemps Paddlers are already signed up for the BCH Dragon Boat Race in Birmingham, in June, seeking to defend their title from last year, when they raised more than £2,500 for the cause.