The summer is slowly creeping up on us. When the warm weather finally arrives, you can be certain that not a day will go by without the constant smell of BBQ's as we all make the most of the sunshine.
Not only is the summer a great time for garden parties, but it's also a peak time for work. Many industries have a huge rise in traffic and sales over the summer holidays, meaning vacancies also increase.
Temporary staff in all fields grow from the end of July through to the start of September to help with the increase in customers as schools, colleges and universities all close for the summer holidays. Roles in customer service, retail and warehouse jobs especially, look for temporary staff during the summer.
We thought we'd give you some tips on how to bag a temp job this summer… and hopefully beyond!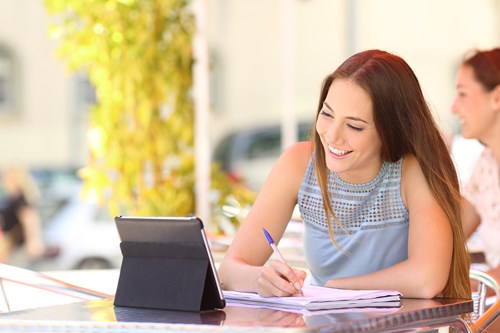 Get on it!
Recruiters start the search for summer workers in spring, so there's no time to wait around! Start looking out for vacancies as early as possible so you're sure to secure a job for the summer. 
Flexibility
To take on a summer job, you need to be flexible. Many roles are temporary with changeable hours depending on demand. The greater your availability, the more likely you are to be in with a chance.
Craft a good application
Your application needs to stand out from the crowd. Tailor each application to the specific company, thinking about the benefits you will bring to their organisation. Competition is higher than ever, so putting that little extra effort into making your CV and cover letter top-notch is worth it. Always remember to double check what you've written to make sure there are no mistakes. For advice on how to write a great CV, see our advice here.
Search in new places
Not only should you look at job boards and the Pertemps website but try approaching hiring managers directly on LinkedIn or find their contact details online. Call up companies you'd like to work at and see when they're planning on hiring. Also, there's no harm in trying the traditional route of looking in newspapers and shop windows.
Don't worry
If you don't have the relevant qualifications or experience for the role you're applying for, don't worry. Summer work is a way to get your foot in the door and learn new skills for the future. You can draw on any element of experience – academic or practical. For instance, if you worked on a team project in college, you will have teamwork and leadership skills. So, don't be disheartened if you don't have all the skills listed in the job description. Apply and see what happens!
Looking for a job? Browse our latest vacancies today.