Ever fancied a career in the fast-paced PR industry? Getting your foot through the door in any sector can sometimes be hard, but breaking into the PR world can be a particulary tough nut to crack – not only does it require the gift of the gab and top communication skills, you'll need to keep up-to-date with the latest news and developments in the industry.
Our very own Alison Hart, PR and Comms Executive at Pertemps HQ, has the full low-down on what it's like to work in-house…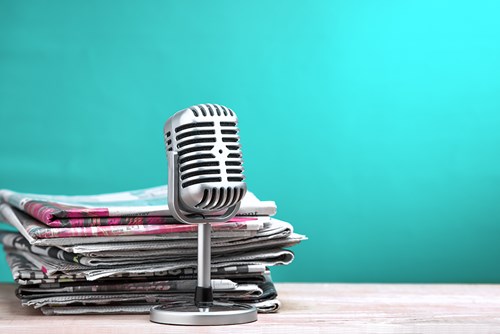 Responsibilities
Every day is different – one day I can be writing a press release to distribute to regional or national media and the next I'll be out of the office filming candidate attraction videos for clients. A lot of my job is based around supporting the 200 Pertemps branches around the UK and over 40 individual Network Group businesses by managing internal and external communications. A lot of the job also involves coming up with creative ideas with the rest of the marketing team to create national campaigns.
Challenges
Juggling the amount of different work can be a challenge. There are so many branches and Network Groups to support and just myself and my manager, Kevin Cooke, in the team, so there's plenty of work to do. I prefer it that way because I'd rather be too busy than have nothing to do!
What are the best bits?
I love writing and my role involves a lot of it, so it's great to be in a job where my skills are utilised. I enjoy working within the wider marketing team too, we all get on well which is a bonus. It's great to be rewarded as well – recently the PR team won Best Back Office Team at the Recruitment International Awards and we're up for another award at the REC IRP awards – these are perks of the job that make you proud of the work we do.
Advice
If you're a strong writer, have great communication skills and want to be part of a fast-paced industry, PR is a great career path to choose. Whether you go in-house like me, or to an agency, PR can offer a lot of different opportunities and chances to progress.
I have a degree in Journalism which helped me get into my current role straight out of university, however a degree isn't necessary. If you do want qualifications to help you along the way, check out The Chartered Institute of Marketing – they offer a range of courses that could kick-start your career in PR.
Still interested? Head to our Find a Job page to browse our latest PR vacancies.