Whether Instagram is your thing or you like to keep it old-school with Facebook, there's no doubt that social media is a great way to stay connected with friends and family.
However, do the lines between our personal and professional lives become blurred when work colleagues are flung into our digital lives?
Before clicking the 'add friend' button, you should stop and ask yourself – do I mind this person seeing what I'm about to share?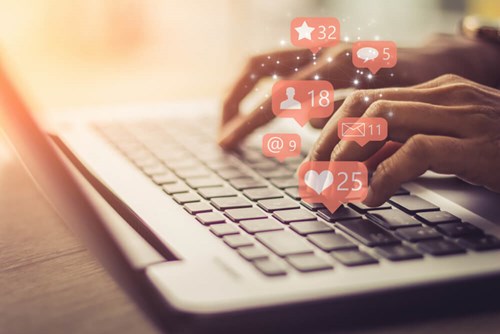 Pros of having colleagues on social media
Often, our colleagues are also our friends. We spend eight or more hours a day with them, so they're probably going to find out some pretty weird stuff about us over time.
Social media is a great bond-building tool. Following a work pal online will give you a proper insight into what they're really like, their interests and hobbies. This can help to create a close-knit team and give you things to talk about.
It's always nice to be tagged in a picture, too (unless the camera caught you at a strange angle and you have five chins). If you've been out on a work-do lately, sharing photos of the night can create discussion and make people feel more involved.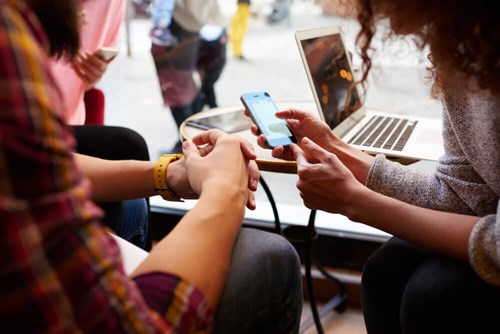 And the bad bits
It depends whether you want to keep your private and personal lives completely separate and the kind of content you post.  
Do you often take to Facebook to indulge in 200-word political rants? Maybe you regularly post gym selfies and progress shots. Or, you're out on 3-day benders every weekend and tag yourself in each pub you enter…
If any of the above sounds like you, it's probably best to stay away from following your managing director on Twitter.
A lack of selectivity could leave you vulnerable to office gossip. Be cautious with who you let into your virtual world, as the last thing you want to do is jeopardise your career.
However, it's up to you to decide on the level of relationship you have with your colleagues and whether you don't mind them seeing what you post. Only you can gage what is and is not appropriate.
Generally, there is no problem with having a colleague on social media who is a friend and knows you well. But, as a rule of thumb, it's probably best not to add people who you dislike or someone who is a senior member of staff.
For more advice on life at work, check out the rest of our blogs!