At Pertemps, we place candidates in senior positions with businesses across the land and also offer advice and assistance to ensure those taking the plunge into management are best prepared. Talented managers coach team members to achieve their personal and team goals. Here's a few more links between coaching a Rugby team and managing a successful team in the world of business…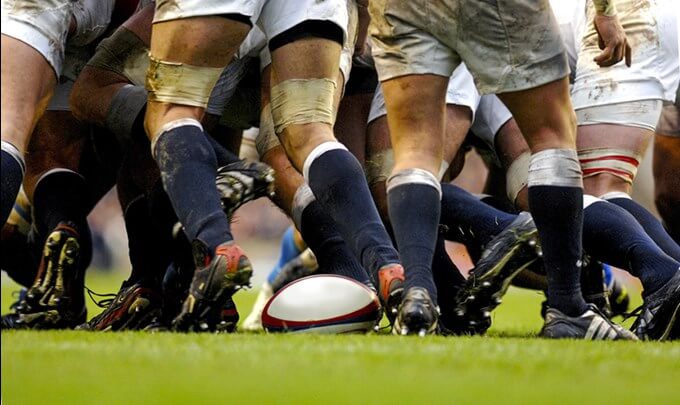 Motivation
Man-management is key in both Rugby and business. Spotted a team member whose head has dropped? Make a decision on what best method should be deployed to lift their spirits once again: are they someone who responds well to an arm around the shoulder, or are they an individual who requires additional (or less) responsibility? Perhaps the team is in need of some 'off-field' bonding to bring them closer together? Do whatever it takes to get your team firing on all cylinders and ready to take on any challenge that comes their way.
Don't be afraid to bring in specialists
Even the best coaches in the world need a little help now and again. At the elite level of Rugby, coaches have access to the likes of sports scientists to ensure a fresh outlook to each and every game. The world of business is no different; managers should be open to using external agencies or consultancies to offer a different outlook to projects and strategies. A good manager should be able to merge their own ideas with outside influencers to produce winning combinations.
Have a good strategy
You can't beat the opposition without tailoring your tactics to suit the game, neither can you enjoy any success in business without knowing what you're up against and where you want to go. Thorough analysis of the competition is key to both the worlds of sport and business and finding innovative ways to stay on top is the job of any coach that is worth his wages.
Change things around
If something is not working, the coach must decide when the right time is to make a change. Leave it too long, and it could have a negative effect on the final result. Make it too early and it could impact on the rest of the team. Excellent coaches need to be bold, strong and assertive when making the decisions. A view of the wider picture must always be at the forefront of thinking.
Ensure good communication
If you're going to make big calls that will impact on the team, then make sure you tell them why you're doing what you're doing. Team morale can be hit badly by lack of communication.
It's a team effort
Yes; you have the biggest role to play in the team but that doesn't mean all the successes enjoyed are solely down to you. If you get to lift a trophy, make sure your team mates get the credit they deserve and praise them in public as much as possible. Unfortunately, it rarely plays out this way the other way and, as coach, you have to accept that those failures are largely going to be shouldered by you. Nobody ever said it wasn't tough at the top!
Learn more great advice from our careers advice page