Congratulations on securing your interview – now it's time to seal the deal! We know interviews are nerve-racking for anyone, particularly if you have trouble communicating with other people. But don't worry, there are many ways to prepare for the unexpected. Here's our guide to help you: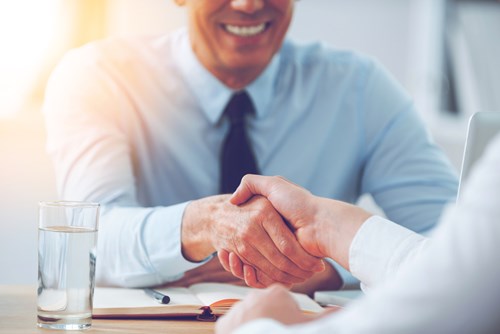 Types of interviews
So what's the first thing to expect? Some interview types are more common than others, but here's a low-down on the three most common types to prepare for:
Traditional one-on-one job interview: When you arrive on the day, you'll meet one representative of the company; this is usually the manager of the position you applied for. They will be working with you directly if you get the job so they will want to get to know you better in the interview stage.
Phone interview: Usually you will be invited to a phone interview before a face-to-face interview and once confirmed you can write down some notes to keep you focused. However, some organisations like to see your smiley face beforehand and may request a Skype interview.
Group interview:

 

Depending on the role, you might be invited to a group interview. This means other candidates who are applying for the same role as you will be there on the day. If you want more details on this, don't hesitate to call the company and confirm how many people will be attending and what the topics will be to help you prepare.
Prepare for questions
Unfortunately, most of us can't read people's minds, but experience has told us that some questions are far more common in interviews than others:
Tell me about yourself? This is very broad, we know, but try not to focus on regurgitating what's on your CV and prepare to pick out key parts that you want to talk about.
Why do you want to work for this company?

 

Take a look at the company's "About" page on their website to discover their aims and values. They will be keen to know why you care about them and what they mean to you. To help you, use key phrases and words from the website to explain. For example, "your company's mission statement is close to my heart because…".
Why did you apply for this role?

 

Identify a couple of key points that make the role a great fit for you, tell them about your experience and what personality traits you have that make you suitable.
Tell me about an achievement you are proud of? This is your time to shine and demonstrate why you'd be a great asset to the team. Before the day, write down one occasion where you achieved something great and relevant to the job role. If you have achieved something impressive in your personal life, don't be afraid to share it!
Dress to impress
It's important to make a good first impression and in an interview your choice of attire will partly determine if the company wants to hire you. That's why it's a good idea to prepare your outfit the night before, making sure it's smart, clean and professional. Need some ideas?
Women
Pair a neutral shirt with black trousers or a black knee length skirt
Add a splash of colour with a statement dress, try turquoise or navy
Team your outfit with a blazer for a professional look
Men
A suit is always a safe bet or go back to basics with a white shirt and smart trousers
Always wear a tie for a professional look
A navy blue blazer is great when you want to ditch a typical black suit
Stating you're autistic
Are you confused about your rights? Don't worry, you don't have to declare the fact you're autistic in your interview and you shouldn't feel pressured to do so – it's totally your choice. A few things to note:
Your rights -

 

It's against the law to discriminate against a candidate or employee because of their disability.
Making alterations –

 

You should never feel uncomfortable with the arrangement of an interview and the law states an employer should make "reasonable adjustments"

 

for you.
Asking questions –

 

An interviewer can only ask you certain questions about your health or disability for very specific reasons. For example,

 

to help decide if you can carry out a task that is an essential part of the job.
If you would like more information on current legislation, read more on the UK government website. For advice and information on autism, please contact the Autism Helpline.
At Pertemps, our consultants are with you every step of the way and happy to help you with your interview preparation. Get in touch with your local branch today to get started.