Whether you've been invited to an interview, joining a networking event or attending a business meeting, you'll be asked one of the most common questions, "what do you do for a living?" In these types of situations, a little thing called an elevator pitch comes in handy. In a nutshell, it is a pre-prepared speech that explains who you are and what you can offer.
Nailing first-time introductions can be tricky and you'll probably attempt several versions of your pitch before creating one that is compelling and that sounds natural. Try these six tips to ensure yours packs a punch and makes a positive impression:
Format and focus – Simply put, an elevator pitch should be no longer than 60 seconds. How can I possibly do that you ask? It can be tricky to summarise your life accomplishments into a short statement, but sticking to the three W's will ensure you stay focused - who are you? What do you do? What are you looking for?
Tailor the pitch to them, not you – Actively listen and don't be afraid ask questions, it shows you have taken the initiative and then you can customise your pitch. We know, it seems to contradict what an elevator pitch is all about – you. But focus on what you can offer them; revolve around career achievements that are applicable to them and they're more likely to take notice.
Take your time – You're aware that the clock is ticking and desperately want to rush through your pitch to cram it all in – don't do it! Relax, breathe, make eye contact and speak at a slower rate. Once you start, it will become much easier and you will soon hook your audience because they will get the sense that you are credible and confident.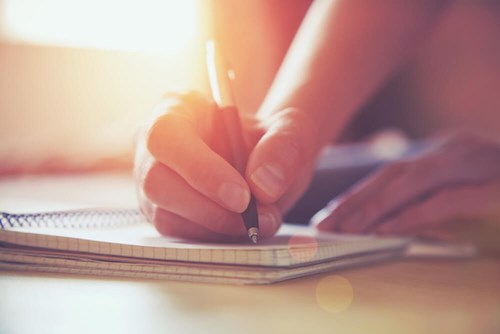 Practice makes perfect – The last thing you want to be seen as is unorganised and sloppy, so scrabbling around looking for loose notes on the day is a no-no! The good news is, your elevator pitch is short and sweet so memorising it will be a doddle. Try practicing your pitch to family and friends to ensure your pitch flows and sounds natural.
Call to action – Finish on a high with a specific call to action, depending on your audience. Whether it's to visit the company's website, to schedule a further meeting or simply asking for some constructive feedback - it shows you are goal-orientated and know exactly how to achieve what you want.  
Follow up – All that effort and not following up is a big mistake. If they've specifically said they will be in touch, give it some time. However if it was left openly don't be afraid to send a message via Linkedin, email or even a phone call if you're feeling confident!
Think you're a natural sales person? Have you thought about recruitment as a career? Why not look into working for Pertemps? For information on our latest roles in your area, start your search through our dedicated site.