Around 300,000 people with long-term mental health issues lose their jobs each year – a staggering number and something which needs to change.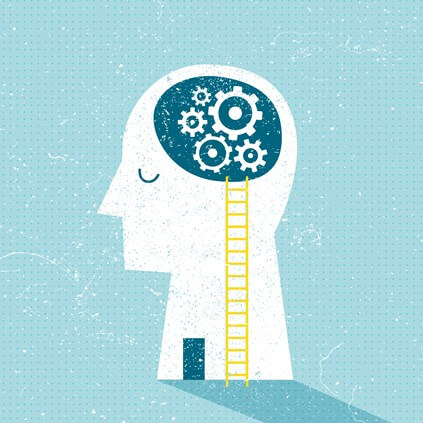 The cost to the UK economy of poor mental health stands at £99bn a year.
These figures come from the Thriving at Work report, written by Mind chief executive Paul Farmer and mental health campaigner and former HBOS chair, Dennis Stevenson.
Although the pair have a background in mental health, even they were shocked to find those who are forced to stop work because of mental health was 50% higher than for people with physical health conditions.
The pair summarised the reasons they believe the numbers are so astounding is due to a lack of support in the workplace, a lack of understanding and an absence of easy access to mental health services.
Mental health has been a taboo subject for far too long. With these new figures showing that so many people suffer at the hands of mental illness, it is important that people begin to talk and organisations make it easier to work for those affected.
The review suggests 40 recommendations surrounding how employers and the government can support employees and help them to remain at work. Some of these ideas include creating an online wellbeing portal – Pertemps offers employee wellbeing assistance to 100% of our staff and is a service welcomed by all. Encouraging open conversations and making sure employees have a healthy work-life balance are also suggested.
Reviews like this are steps in the right direction – the stigma around mental health is shifting and awareness around the issue is increasing. It's now important for employers to take action and to address the issue head on.
Farmer and Stevenson said all employers should commit to six core standards surrounding mental health. These include having a plan in place, increasing awareness among employees, stipulating line management responsibilities and routinely monitoring staff's mental health and wellbeing. It's all about businesses being proactive, creating discussions and being open and honest with staff. This way, people will feel more comfortable to come forward with any issues. 
It's time that mental health is considered as important as physical well-being. Certainly at Pertemps we are working towards diminishing the taboo surrounding mental health and I hope other businesses around the country are doing the same.
To view the full report, visit https://www.gov.uk/government/publications/thriving-at-work-a-review-of-mental-health-and-employers
For any help, advice and support surrounding mental health, go to https://www.mind.org.uk/