Here at Pertemps, we are all one big family. From the minute you register with us you will become part of that family.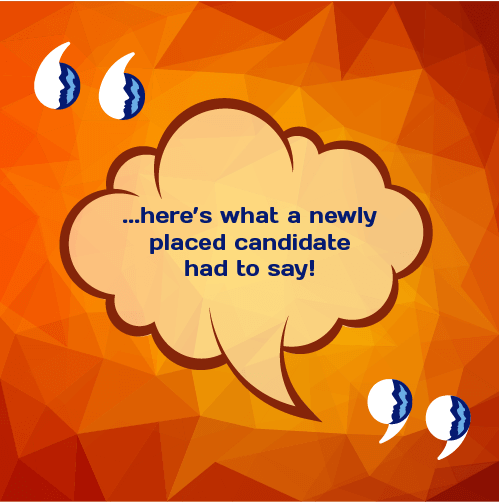 Candidate care is at the top of our agenda. You're not just a number in a database. Our consultants will take the time to contact you regularly and even when you have found work, will continue to be there for you to offer support and any guidance that you require. Of course, you would expect us to say that! So don't take it from us, here's what a newly placed candidate, Andrea Zaharia, had to say about her experiences with Pertemps…
Hi Andrea, thanks for taking the time to speak with us…so what makes Pertemps different than other agencies you have experienced?
Pertemps have always been extremely professional, approachable and supportive in not only work situations but with personal situations also. This is a rare quality to find in a temping agency these days.
How have you found your consultant?
From the initial phone call to arranging an interview through to my induction and placement, I have always found the Pertemps staff second to none.
How did you find the induction process?
It was very informative and covered all the key points that you would expect.
This included all the information that I would need to know for when working on-site. It has really helped me with my day-to-day duties.
Do you have a final word to say to all the people out there thinking of choosing Pertemps as an agency to work with?
I would have no problem in recommending Pertemps to others, which I have done and will continue to do. The staff have exceeded my expectations and so much more.
So there you have it. Another satisfied customer. Why not join the tens of thousands of candidates like Andrea who Pertemps make happy every day of the week?
Speak to one of our branches today or check out our vacancies online.