Transitioning from the Army? Approximately 12,000 to 16,000 personnel leave the British Armed Forces each year, joining a population of 2.6 million military veterans and 35,000 volunteer reserves in 'civvy street'. 
Leaving the service can be daunting and bewildering to think about and for some it's difficult to find employment. This could be for many reasons, including employers not recognising the transferrable skills military personnel can offer. We've got some tips to help you transition into civilian life: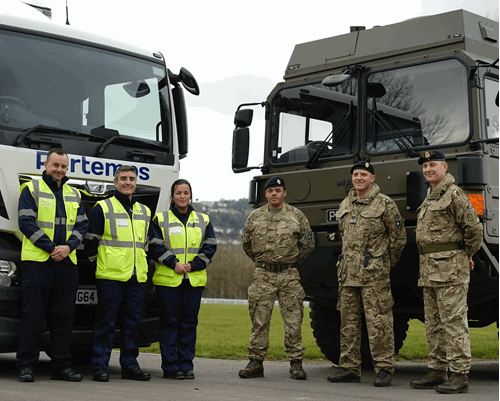 Prepare
'Discipline' is a key skill which you excel in so utilise it. Take the time to plan out what you want to do and how you are going to achieve it. Be proactive in your own learning and development and sign up to courses so employers will see your commitment to self-improvement and your willingness to learn and adapt. 
Consider
Think about what the job requires and remember to consider your needs above all – if it helps talk to someone. Sometimes talking it out can help you bounce ideas back and forth.
List all your skills and achievements
Take the time to think about all the skills you have gained from military service – focus on your soft skills. You have valuable attributes such as familariity with high pressure environments, a decisive and calm nature, you're trainable and capable of learning new skills.
Speak the language
It's always important to keep your audience in mind. Most likely an employer will have no knowledge of military terms, so avoid any military language and use words anyone would understand.
If you are a service leaver or reservist and want to find to job to suit your needs, our Forces Liason team can help.
For more information please call 0800 032 0728 or email forcesliaison@pertemps.co.uk
Click here to find our latest vacancies.