One of the most important aspects of leading a team is ensuring everyone feels truly valued. An unsatisfied workforce equals low retention rates and high recruitment costs.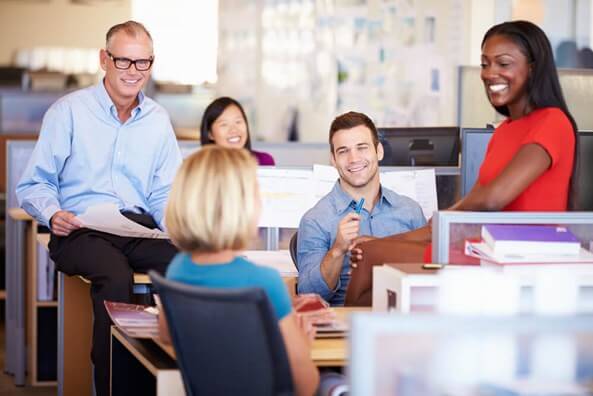 To make sure your staff feel happy in the workplace, it is vital they are given the opportunity to learn new things and develop. Nobody wants to stay in a job where they feel stuck. I know more than anybody that it is easy as a busy manager to let training slip as other tasks take priority, but it should really be at the top of your to-do list.
At Pertemps we have a dedicated Apprenticeship and Training division ready and waiting to help you with upskilling requirements, some of which may be paid through the Apprenticeship Levy. There aren't many other training providers out there who offer solutions underpinned by one of the UK's top recruiters.
'My company is doing just fine, thanks,' you might be thinking.
It probably is, but why turn down the chance to do even better? If you're still unsure exactly why you should provide your staff with development opportunities, here are a few more reasons…
Morale, confidence and productivity should rise. Retention rates should improve. Employees will feel appreciated and respected. Managers will not have the worry of finding new staff. As your employees grow, so will your business.
We have some of the highest retention rates in the industry at Pertemps. I have stayed with this company for most my working life, as have many of my colleagues, and one of those reasons is down to being given the chance to develop, learn new skills and take on different roles.
To find more about the training on offer at Pertemps, email trainingsolutions@pertemps.co.uk or call our dedicated training number on 01676 525 013.