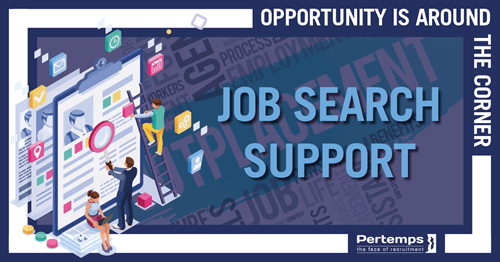 Looking for a new opportunity?
Job Search Support from Pertemps
The recruitment landscape may be changing yet you can still take the necessary steps to ensure a bright future.
From writing a CV and cover letter, managing the many kinds of job interviews in this digital age, boosting your online profile or upskilling; Pertemps has prepared a crucial guide to standing out the field and finding employment.
To view, click the button above or view our digital version