Have you reached the point where after your gruelling months'-long search you haven't got the job you hoped for?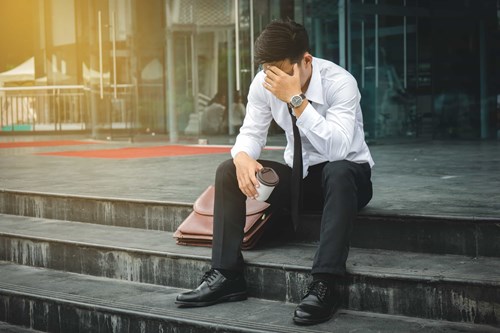 Don't take it personally
It's always a downer when you get rejected, especially when it was your dream job where you committed all your time and energy into it. You may just want to scream and cry, curl up on the sofa, eat chocolate and let all the anger and frustration out. Do it – it's good to grieve, it's an important process, but remember to let go. Unfortunately, you may experience this more than once.
Say thank you and stay connected
Even after receiving a rejection it's important to remain connected to the company. Send a thank you note to your interviewer and any contacts you've made, thanking them for their time and wish them good luck. This would be a good opportunity to ask them to make you aware of any further job opportunities that arise. 
Ask for Feedback
Reach out to them and ask for feedback. There's nothing worse than mulling over it in your head as to why you didn't get the job. Be aware that legal concerns can restrict a company's response, if this is the case focus on a positive rather than a negative. But where recruiters are concerned, they tend to receive a lot more feedback from both applicants and employers, due to not facing the same legal pressures. When receiving feedback, avoid being defensive and think constructively. It may be that you need to reconsider how you answer certain questions. Always use feedback as a way to improve.
Why that job? 
Consider the reasons you went for that job, was it for the company culture, salary, progression opportunities or for learning and development? This list will be your new criteria for any position you apply to in the future. There will be other jobs that will meet your needs: making lists like theses will help you narrow down a targeted list of job roles that are more likely better than what you've previously applied for. It's a great way for you to learn what you want from a job.
Keep up your search with Pertemps
Don't let rejection slow you down in finding your dream job. Pertemps are here to help you, we have award winning recruiters on a national scale up and down the country that are actively looking every day to fulfil roles with the top candidates. Whatever industry you're looking to get into, our dedicated, experienced staff can find the right job for you. They will also give you any advice, talk you through the interview process, help with any CV woes and do their best to support you throughout your job hunt. So, sit back, relax and leave the hard work to Pertemps!   
For all our latest jobs, head to our find a job page, enter your search criteria and you're good to go. Good luck with your job hunt!