You've spent hours fine-tuning your CV and cover letter, had a few interviews and pulled out all the stops – but you find out you weren't successful. For most of us, job searching entails some form of rejection. Although it can knock your confidence; you can turn a rejection into a job offer.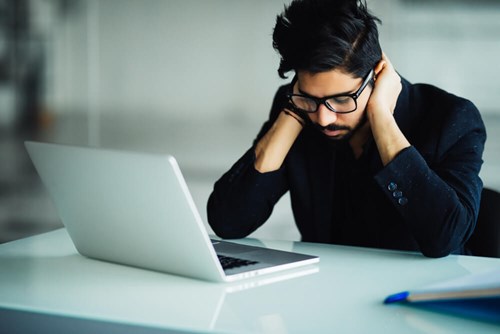 Don't take it personally
Every experience is a learning curve! If you hold onto bad energy you risk sabotaging other great job opportunities that come your way. Just because you weren't the perfect match this time doesn't mean that you don't have fantastic attributes and talents!
Keep moving forward
Putting your job search on hold due to rejection will only make room for self-doubt! It's easy to lose momentum, but it's important to carry on with renewed energy and seek different opportunities.
Don't be afraid of feedback
Having the confidence to ask for feedback can be difficult, but it's certainly useful. You might find it easier to ask your recruitment consultant to follow-up for you, as they tend to have a long-standing relationship with the employer. It's vital to take all points on board, good and bad, and learn from them.
Ask yourself some honest questions
Without negative critisim , ask yourself some honest questions and write down your answers. For example, if you had an interview and it wasn't successful, think back. Were you nervous? Did your enthusiasm shine through on the day? How much research did you do beforehand? Keep track of your experiences and create actions for the future.
Stretch yourself
Remember, if your body feels good, so does your mind! Although hitting the gym or going for a run might be the last thing you want to do, exercising is vital for maintaining mental fitness, and it can reduce stress. A great workout can lead a whole new perspective and attitude to your job search.
Create more job goals
It's easy to focus on one goal – landing the job. But when your job search has hit a snag it's a good idea to have more than one goal in mind. Whether it's attending an event, signing up to a course or volunteering alongside your search – productivity will remind you of what you can do!
Know that you're not alone
When you're feeling down in the dumps after not bagging the job, be sure to confide in someone you trust. This could be a family member, a friend or your recruitment consultant. Sometimes having someone to listen can help toward rebuilding your confidence.
If you need help with your job search, our recruitment consultants are on hand to guide you through the process. Contact your local branch today for any help and advice today.