So, you've decided it's time for a change and you're ready to search for your next opportunity. However, there are many myths currently circulating the web that can easily confuse and ultimately hinder your career choices. We're getting the facts straight to help you in your next job search.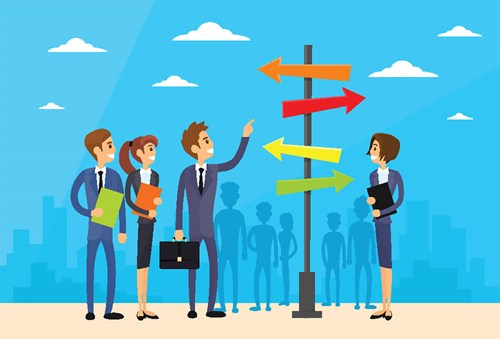 Forget it, you won't hear about most jobs
This one is fiction folks. Although some jobs might not appear be perfectly packaged on LinkedIn or recruitment websites, it doesn't mean they are not available for the taking. Spending time speaking to other people is crucial to the job search process and one of the best ways to find a job.
Tip: Craft a list of all the people you know, whether it's ex-colleagues, university lecturers, family members, friends or volunteer groups – you have more people in your network than you think! Take the time to craft a message, or if you know them well don't be afraid to pick up the phone and ask whether they could help you.
Recruiters bin CVs without even reading them
This one's a bit trickier. Recruiters can receive a huge volume of applications for just one role and unfortunately there aren't enough hours in the day to check every single CV. Saying this, recruiters will generally briefly scan CVs to make sure it ticks the boxes for that particular role.
Tip: With perhaps hundreds of eager candidates applying for the same job, it's important to ensure your CV stands out from the crowd. Make sure you only include relevant experience, stick to two pages maximum and always spell check before hitting send – oh, and don't be afraid to let your awesomeness spill onto the page!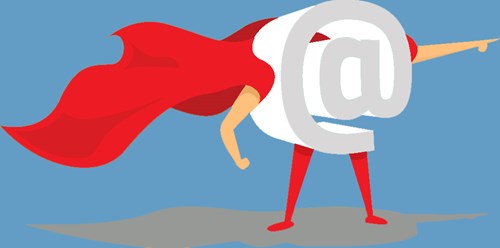 A dodgy email address can be a deal breaker
Fact. First impressions are everything when it comes to the job search, especially when you don't meet the person face to face. If you send off your CV from an email address called c00lkid@hotmail.co.uk, chances are you won't hear back. It may seem like a cut-throat process but recruiters will be on the lookout for professionals.
Tip: When you're looking for a job, it's a good idea to set up an email account just for job searching. That way, you won't accidently mix your professional and personal emails. Check out free web-based email services like Gmail to set up a domain name to get searching.
A degree is everything when it comes to finding a job
Again, another complex statement. Yes, a degree is good and is crucial in some sectors such as engineering, law or teaching – but it's definitely not the be all or end all.  There are plenty of great roles across a variety of industries including PR, Advertising, Driving and Construction to name a few, that don't require a degree. Although it may be desirable, if you have a can-do attitude and have relevant experience, grab the opportunity with both hands.
Tip: You may come across a role that doesn't specify if a degree is required or it may state a degree is 'desirable' in a particular subject. Don't dismiss a perfectly good role without all the facts - give your recruiter a call and ask some questions to gauge what the requirements are.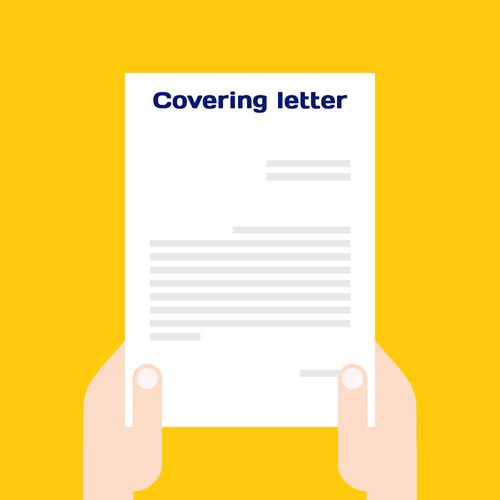 Covering letters are a thing of the past
Fiction. A covering letter is a critical component in your job search. The importance of a covering letter will help you beat stiff competition and to answer the question every employer wants to know – why would you be right for the job? A covering letter gives you the opportunity to let your personality shine through and expand on the selling points made on your CV.
Tip: Make sure your opening paragraph is a winner. Use descriptive language to convey your passion and introduce yourself with enthusiasm. For example, instead of saying, "My name is Steve and I am interested in the marketing role advertised", try something that packs a punch like: "I firmly believe I'm the passionate, diligent candidate you've been looking for."
Recruiters use social media to find candidates
Fact. The vast majority of recruiters are clued up when it comes to social media and know one of the best ways to find top talent is to scour social media. Employers will be looking to see if candidates are cultivating a positive and professional online persona that aligns with their career aspirations, especially through LinkedIn.
Tip: This applies to LinkedIn much more than Facebook or Twitter, but it's important to highlight your achievement, upload a profile picture, ensure your profile is complete or relevant to the industry you wish to pursue and most importantly -  stay active on all channels!
Are you still looking for your big break? If you have hit a wall in your job search, why not contact one of our local recruitment consultants to discuss your options? With over 250 branches across the UK, we have industry experts in every region to get you firmly on the career ladder.