2019's Veganuary has been pinned as the biggest and best yet, with a record number of people signing up to take part by not eating or using animal products for a month. January is the time of the year that encourages people to embrace different and new ways of living (new year, new me and all that). However, becoming vegan full-time is a complete lifestyle change, but if you're dedicated, you might even want to pursue a career that truly ignites your passion for animals.
There are plenty of jobs available for people avid about animal welfare that don't involve packing your bags and travelling across the world to exotic countries. We've listed five jobs we think you'll be excited about…
PR & Marketing professional
There are plenty of animal charities out there who need a marketing professional to help promote the good work they are doing. Whether it's elevating their social media presence, creating mailers to hand out, writing press releases or ensuring SEO is up-to scratch; there's something for everyone. It's worth contacting animal charities whose work resonates with you and ask if they have any vacancies available.
Retail
If you love chatting to people, selling products you care about and enjoy flexible working, a job in retail could be for you! Retailers look for knowledgeable and passionate staff who offer advice and make recommendations to customers. Working in a vegan health food store could be ideal, or perhaps an ethical fashion or cosmetic store.
Chef
The need for vegan chefs is steadily increasing and if you're yearning to take your plant-based cooking skills to the next level, a career as a vegan chef could be the path for you! If you're an existing chef, you'll have the skill and passion to make the switch to vegan cooking. If you're just starting out, you can train as an apprentice or take the route of formal culinary training.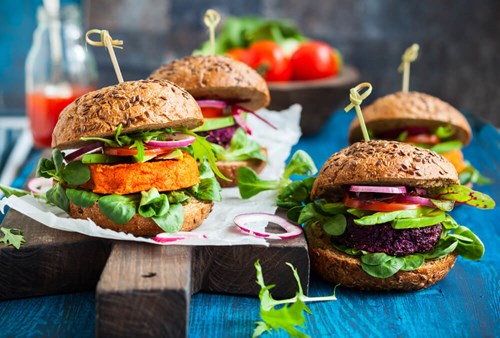 Vet/Veterinary Nurse
By becoming a vet or veterinary nurse, the lives of animals are quite literally in your hands. A job like this can be tough; not only do you have to deal with making difficult decisions, you must deal with emotional owners. This said, a job in this industry is fulfilling and rewarding above anything else!
Writer
The beauty of being a writer is you can do it on a freelance basis, or you can work full-time for an organisation. You might be producing magazine articles, website content or blogs on food, industry news, vegan events, interviews with influential vegans – the list goes on! The best part about it is you get to write about your passion and get paid for it. Search for companies you would like to work for and don't be afraid to pick up the phone and call!
If you're looking for your next opportunity or want to discuss your options with one of our consultants, get in touch with your local branch today.