Many teachers believe the profession is a calling and something they've always wanted to do. Other people have several other jobs in their lifetime before they realise that inspiring young minds and providing those crucial stepping stones for later on in life is what they really want to do. Whatever the reason, being a teacher is commendable career with huge rewards and responsibilities!
If you're thinking about becoming a teacher you've come to the right place. Our friends at Education Network have picked the brains of some of the best in the business to find out the positives, the challenges and the rewards in the profession…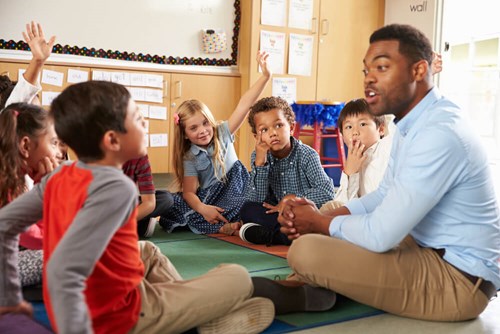 Responsibilities
Every day is different in a school.  Day to day duties consist of planning, preparing lessons, ensuring students are engaged and fully active in the lessons, as well as dealing with administration issues and managing behaviour effectively!
John Clark added: "You are, of course, expected to plan and teach lessons and mark your students' work regularly, but also you are expected to be a part of the broader school community.
This can range from anything such as break-time duties, running an extra-curricular activity, or helping out with development sessions and moderating. You're not just a teacher during the lessons, you have to be a teacher from the moment you arrive in the morning until you leave for the day."
Challenges
Teachers have the opportunity to make a huge impact on students, but with that opportunity comes many challenges -  juggling multiple tasks, working long hours and managing behaviour to name a few!
Rebecca Harnett said: "Long hours can be challenging especially at certain times of the year. But something I've found most challenging is trying not to compare yourself too harshly against more experienced teachers and learning it's okay to ask for help. I think it's important to try and take time for yourself. Rest makes you a better teacher!"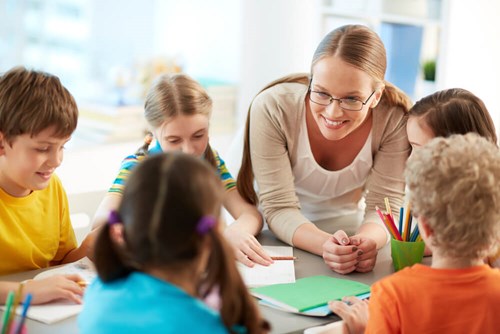 Best bits
Teachers often say the reason they go into class every day is to make a difference and that "light bulb moment" when a student understands something they have taught them is one of the most enjoyable parts of the job.
Rebecca Harnett explains: "No two days are the same so you never know what can happen. It's a real privilege to work with fantastic children and staff. It's really enjoyable to know that you have made a difference; to see that a child can do something new and know that you have taught them how to is really satisfying."
Omar Chowdry adds: "The best bits are getting to know the children and helping them develop academically and socially, inventing novel methods of imparting knowledge or teach specific concepts in a radical way which excite and inspire the children and help them where they might have struggled with more conventional methods."
Advice
If you have a passion for working with people and want to pursue a career in teaching, here's some advice from Rebecca:
"Voluntary experience is valuable - I did some volunteering in a primary school and secondary school and it firmly cemented the idea that secondary is not for me! I think you should always be willing to learn new things and accept all feedback.
Fahim Talukder adds: "It's a team that makes a school and, more importantly, a child's progress, so having an open mind and being willing to learn and eager to reflect is an important attribute to have."
If a career in teaching is for you, head to our find a job page and start searching for roles today.