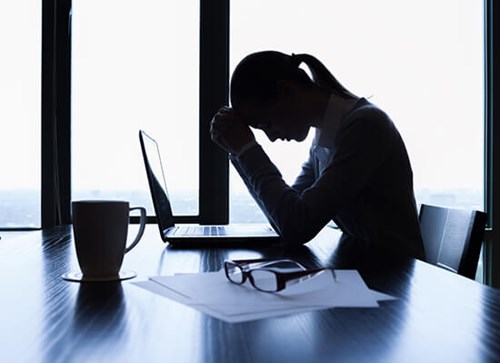 Nobody looks forward to Mondays. But Monday 15 January, or Blue Monday, is the worst of them all as it's officially the most depressing day of the year. Apparently, a mixture of rubbish weather, lack of vitamin D, debt, failed New Year's resolutions and missing the festive fun of Christmas becomes all too much and leads to feelings of unhappiness.
However, mental health charity Mind dismiss the idea of Blue Monday as there is no scientific research behind the concept. A statement on their website says:
"Those of us who live with depression know that those feelings aren't dictated by the date. Implying that they do perpetuates the myth that depression is just 'feeling a bit down', something that doesn't need to be taken seriously.
"We hope to do something about that - for example, by getting #blueanyday trending on social media."
For those who aren't sure, depression is a low mood that lasts for a long time and affects your everyday life – at its most severe, depression can lead to suicidal feelings. 
At Pertemps, we recognise depression is a serious mental illness and with around one in six workers experiencing mental health problems in the UK, we want our employees to know we're here to support them. Below are some tips to help you stay well at work…
Work-life balance – it is important to leave work in the workplace – don't let it spill over into your personal life. Working for long periods of time may feel like you're working harder, but not necessarily better. If you do need to bring work home, designate a separate area for it and close the door once you're done. 
Be active – physical activity is proven to cause lower rates of depression across all ages. There is no need to do anything too strenuous – simply go for a walk at lunchtime, take the stairs instead of the lift or do some stretches on your break, even if you feel lethargic and exhausted. If situations at work cause you to feel depressed, removing yourself from that environment will help, even as a respite.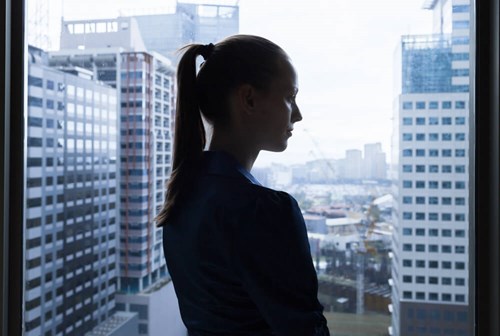 Connect – social relationships at work are crucial to diminish feelings of isolation. Ask how someone's weekend was and really listen. Give a colleague a lift to work. Talk in person instead of over email. All these small practices can make you feel more appreciated and integrated in the workplace. It may be hard to talk about your depression openly but escaping by talking about every day things can bring a sense of normality.  
Ask for help – if you're feeling buried beneath your workload and struggling to keep up, talk to your manager. If you feel you can't, talk to a member of the HR team. They should help to form a fresh plan of action to ease some of the stress. You can also talk to colleagues in your department for support or a trade union representative. Talking about mental health can be daunting, but you're not alone and once you open up, you'll realise how many people really do understand.
If you think you are suffering with depression, the best thing you can do is see a medical professional as they will give you the best help and advice available. In the meantime, head to Mind's website at http://www.mind.org.uk/ for more information and other useful contacts.