Thousands of people across the country embark on temporary work during this time of year and take advantage of the extra opportunities.
Here are five advantages of temp work and why you should think about giving it a go…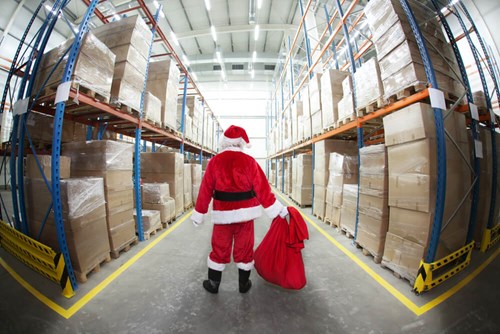 £££
Christmas is the perfect time to earn a bit extra to keep your bank account afloat. December is an expensive month; presents, food and nights out take their toll on your wallet. Working during the holidays helps earn some well-needed dollar, giving you the excuse to splurge a bit more over the festive season.
Skills & experience
Taking on a temp role can lead to learning a multitude of new skills that will aid you in the future. Different working environments offer the opportunity to develop skills such as time management, team work or communication skills, as well as giving you the chance to discover skills you didn't even know you had. You will also have lots of extra experience to add to your CV which could give you the edge when applying for other jobs in the future.
Networking
The popular saying, 'it's not what you know, it's who you know' is sometimes true in the world of work. Temp roles give you the chance to get to know key industry contacts and if you do a good job, they may give you recommendations or references.
Motivation
Temp work offers the perfect opportunity for anyone who wants to try something new. Instead of sitting around this Christmas wondering what to do, get motivated! Temporary work could give you that extra push to pursue an avenue you've always wanted to get into.
Temp to perm
If you impress and prove you can do the job well, the boss might offer you a permanent role. If you're seen to work well within a company and a perm position arises, it's likely the employer will want you to come on board full time. If not, you always might be asked back for the next busy holiday period.

And there's our five reasons to try temp work this Christmas. So, what are you waiting for? Head to our job search page now to find your perfect position today.