Think it's time for a promotion? You feel you're doing your job well, but it takes a lot more to bag that promotion. If you're keen to climb the corporate ladder, here is our guide to getting promoted at work:
Be the go-to person
To be in the running for a promotion, you will need to be integral to your business. If a manager is not around, and everyone else is coming to you, that is a really good sign. Managers always notice when others are always speaking highly of you and your work!
Sell yourself
Keep track of all of your achievements. When you're trying to get promoted at work, you should gather evidence to prove that you are going above and beyond. When you lead groups or projects, take note of your successes and failures to build a portfolio when the opportunity for a promotion arises.
Own your mistakes
Everyone makes mistakes sometimes, it happens to the best of us! Whether it's missing an email, miscommunication on a project or a meeting missed, it's how you handle these situations that matters. Owning up and taking action shows your employer that you are capable of learning from your actions and you're keen to do better.
Be cool
While it can get frantic at work, if you want to get promoted, be the voice of reason and keep calm when those around you aren't handling the heat. Keep a cool head when things boil over and you will be noticed fast and for all the right reasons. Bonus points for keeping others calm and maintaining order when it hits the fan.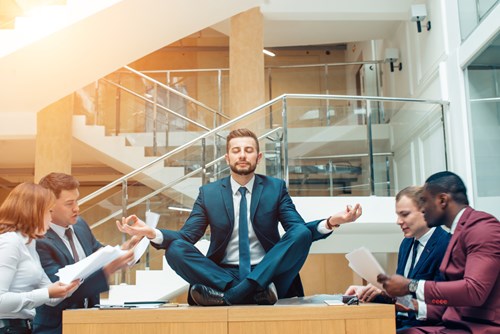 Solve problems
Shortcut to rising up the ranks… find solutions for problems. If you notice an issue, find a fix for it and be a first responder. By finding solutions for problems, you are making yourself an integral part of the business.
If you have your sights set on a new job this year, get in touch with your local branch today.