As lockdown restrictions in the UK have started to ease, things are far from what they used to be as the world of work evolves.
Flexible working is changing the way businesses operate, we are shifting away from the traditional 9 to 5 working hours into a more accommodating arrangement.
From increased productivity to improved employee wellbeing, we look into the benefits for both employees and employers.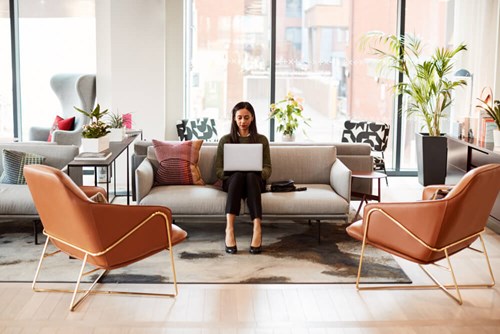 The benefits for employees
Better work-life balance: This has always been a hot topic within the UK, with research showing that up to 98% of Britain's consider work life balance important. Remote working can save time on commuting, more control over their work, helping to reconcile work and home life.
Reduced stress: Flexible working gives workers the opportunity to manage their time effectively and reduce their stress levels, which can develop into other mental health issues. It provides the opportunity for them to balance commitments in their personal lives with the demands of their career life.
Increased job satisfaction: Gives workers the freedom to manage their tasks and give them a sense of belonging within the organisation. It allows and empowers individual employees to play to their strengths to ensure maximum productivity and efficiency.
The benefits for employers 
Increased productivity: There is a common misconception that employees who work from home or work part-time are less committed to their job. This not the case. Studies have shown it can actually boost productivity, improve morale and increase engagement and motivation levels.
Attract and retain: By offering flexible work options, it allows employees to balance commitments within their personal lives alongside the demands of their work life.  It can be as simple as changing their hours to do the school run, or working from home to save the time, cost and stress of a long commute.
Attracting a wider talent pool: Flexible working arrangements can be gold dust to applicants. It gives them the impression that you're a forward-thinking organisation, who are willing to adapt and support the needs of their employees' and their commitments. Attracting a wide pool of candidates can lead to a more skilled and diverse workforce.
Reduce absences: When employees struggle to balance their professional and home commitments, this can lead to stress and absences due to ill health. Flexible working opportunities can lead to lower levels of absence and increased working hours, giving the opportunity to all employees to have a better work-life balance.
Were you aware that Pertemps stood for 'Permanent' and 'Temporary'? We deal with both! Take a look at our latest vacancies right here.