70% of people say their job makes them happy, according to research by Pertemps.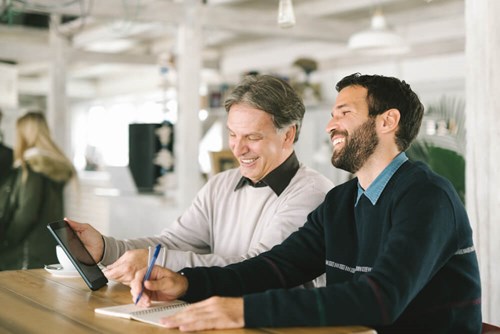 We wanted to find out what the British public really think about their jobs, and it turns out, the majority of you are pretty content.
In a survey of 5000 people, around 3000 said their job makes them smile. Over half of respondents said their happiness at work is down to great people, proving that a good team supporting you at work really does count.
11% of people believe they have good opportunities and prospects in their role. Feeling like you have a clear development path is a game changer for many. If you don't believe you have any opportunities for progression, you're more likely to look elsewhere. Managers, take note!
Other reasons why people are happy in their jobs include being satisfied with their salary and feeling like their work makes a positive change. 15% of people like their job because their skills are utilised well, and others feel inspired by their work. 
All in all, a mixture of good colleagues, feeling valued and having a clear development path is the combination for a happy employee. Surprisingly, feeling happy about salary was the answer picked least, with people preferring to have friendly people around them and a manager who cares over money. Of course, a fair salary helps, but it doesn't seem to be the key to happiness.
To read more life at work advice go here.