The skills you have gained throughout your career so far have equipped you perfectly for a career in recruitment – currently among the most highly rated jobs in the UK.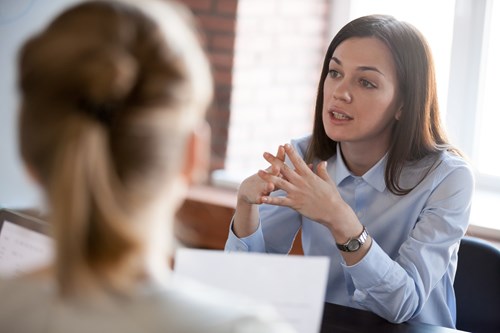 Think about it. Worked as a chef for a few years? Who better than someone who has been in the kitchen, knows the demands and has the skills to recruit for the catering sector?
Worked in sales? You know, then, the demands of jobs in customers service, the good bits and the bad bits, the tricks of the trade. You know what to look for in a candidate and you can give them the lowdown to get their next job.
Know your processors from your network system? You could be just what a client is looking for to help them recruit the next generation of IT engineers.
Many of the most successful recruiters didn't start off in the sector – in fact 80 per cent of the recruiters at Pertemps didn't start out as recruiters. They were experienced in a specific sector before transferring those skills to help bring the right talent to the industry they formerly worked in.
They learned their trade and then switched roles, looking for a new challenge that used their expertise to help candidates find their ideal role and clients bring in top quality talent.
A tried and tested 12-week plan for new recruits guarantees to equip individuals with the skills they need to combine their sector expertise with recruiting skills and tools.
If you are looking for your next job, why not consider being a recruitment consultant? Think bigger.
To find out more, email talentspotted@pertemps.co.uk