Research interview questions & prepare answers
You'll have to answer a mix of standard and some curve ball questions, whilst most employers now opt to undertake a competency based interview. The more you prepare the more likely you are to succeed. Why not ask a friend or family member to run through some practice questions before hand?
Do your homework

Research the company and the industry they operate in. Familiarise yourself with the job description and fully identify your strengths and weaknesses for the role. Prepare firm examples/competencies of your prior work history, relating to the job description. And finally have a bunch of questions ready, it evidences that you have fully prepared and really thought about the opportunity you are applying for!
Get organised the day before your interview
Print your CV
Organise a smart outfit
Take a notebook and pen
Double check how to get there (do a test run the day before if you are unsure)
Have relevant examples of your previous work (on paper, photos or tablet)
And finally...
Always plan to arrive in advance but avoid going inside more than fifteen minutes' before your interview. 
You will have seven seconds to set a good impression in the mind of the interviewer. Don't forget to smile and ensure that you have a firm handshake! Engage with the interviewer immediately and remain professional throughout.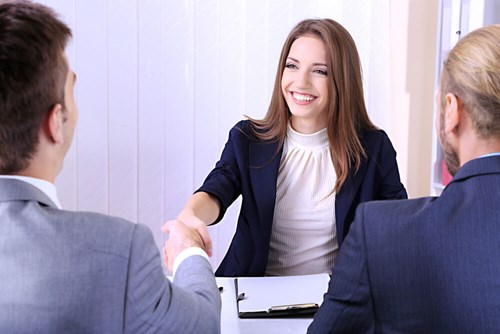 Our Consultants are happy to carry out interview preparation for all of the roles we put you forward for. Get in touch with a local branch today.