Are you the type to cower from the phone as soon as it lights up with an unknown number? Yes? In that case, the idea of a telephone interview may just send you into hiding. However; with our guide, you can tackle telephone interviews with confidence!
Before your interview
Once you know about the telephone interview, any information you can gain from the recruiter will be useful. What is the intention of the interview? Who will you be speaking to? (is it the employer themselves? A member of the HR team?)
You should start to prepare as soon as you have this information. We always advise candidates to treat telephone or skype interviews the same way you would treat a normal interview!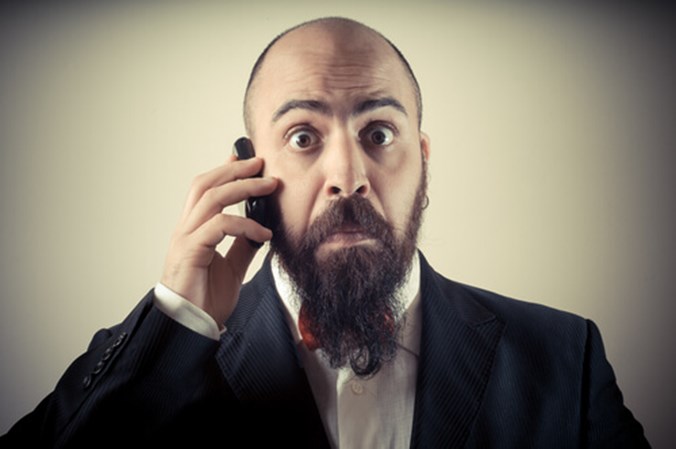 Prepare
Start by learning as much as you can about the company. As you are on the telephone, you can jot down some key notes to draw upon during the call. Though try not to be too scripted, you may end up sounding like a robot!
Remember to check a company's social media pages to see any latest news as well as any PR that may have emerged.
Keep your CV nearby for reference as they may ask you direct questions about it.
You should also read up on the job description if you have been applying for a lot of different roles.
Once you know the time and date of the telephone interview, you should prepare a space to have the conversation in. This should be well away from any noise or where you may be interrupted. If you feel there may be issues, you should contact your recruiter as quickly as possible.
As with all interviews, rehearse your answers for the interview including why you wish to work there and what made you apply for the job.
For Skype or Facetime interviews, the safest bet is to sit at a desk or dining table to keep yourself in a static location.
The safest bet is to dress the same way you would for an interview - smart and professional is always the safest way to go!
You should also check your software is up to date so that you do not experience any technical issues before the call.
During
Feeling nervous is normal but standing during your conversation may give you more confidence than sitting down!
Answer the phone enthusiastically and in a friendly way - Sounding uninterested is probably not the kind of first impression you want to give!
The tricky business of phone interviews is that you cannot gauge an individual's reaction to your answers. For this reason, you can ask questions such as, 'Is that what you wished to know?' or 'would you like more detail?'.
As time may be limited, try to keep your answers to the point.
Smile! The positivity will show in your voice and will help with first impressions.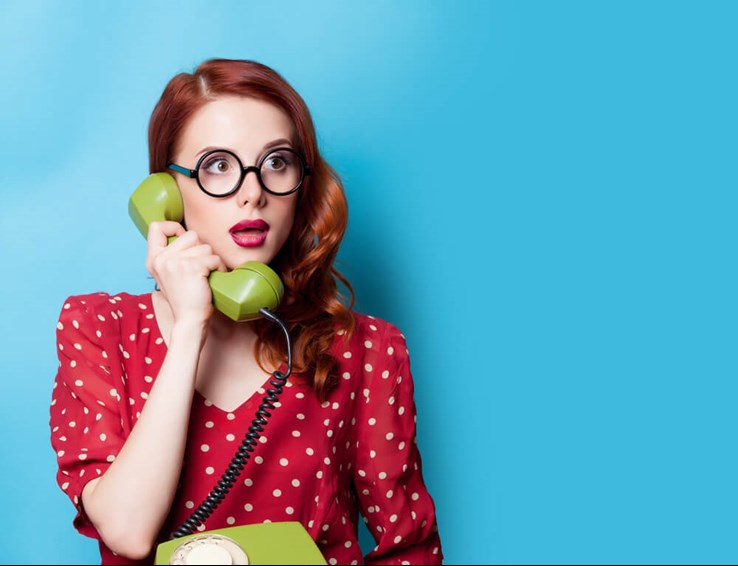 Your interviewer may be asking questions with small hints in them to help you, ensure you actively listen to what they're saying before you answer.
If you do not understand a question, ask them to clarify what they mean.
Don't panic too much if there is silence, your interviewer may be jotting down notes. Take a breath and wait.
If you do experience technical issues and the interview has to end, speak to your recruiter as soon as possible to re-organise another date or check that the interviewer has enough information.
After
Thank your interviewer through an email! You can reiterate your interest in the role and any key points you may have mentioned.
Finish with confidence! You can always use the phrase 'I look forward to speaking with you in the future' as it shows keenness for the next step.
Follow up a week after your call. They may be held back because of other interviews, holidays or other issues. Don't be put off - give the recruiter a call to find out if you've reached the next step.
Managed to sway the interviewer and get to the next stage? Brilliant! Make sure you keep a note of any important things that may have come up in the telephone interview as this could come in handy for the face to face interview.
Didn't get the role? Ask for feedback and move onto your next opportunity - it could be just around the corner!