It's no longer a simple case of someone asking you questions face to face. Interviews have varied in structure and setting to the point you could have three interviewers, a Skype interview or a group assessment.
As you progress through your career you may be exposed to various interview formats but don't worry, we'll break them down for you, so you know what to expect.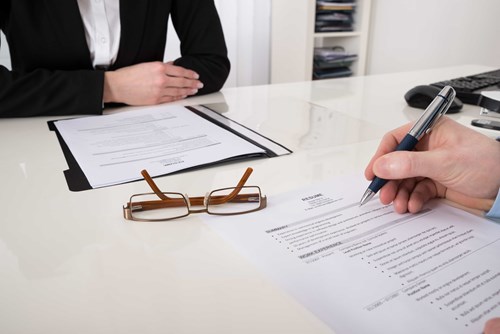 Phone Interview
Phone interviews are an opportunity for recruiters to gain a better understanding of the type of candidate you are. It generally can take up to 30 minutes and luckily you can have notes in front of you. But preparation is still everything, even though it's not a face to face interview, it's important to remember that first impressions are still vital.
Video Interview
With advancements in technology, video interviews are growing in popularity. It's increasingly becoming a regular part of the job application process for many businesses. Remember to be TV ready for this one. The interviewer will be able to see you, so smile, dress appropriately and consider your surroundings. Also, as we all know technology can come up with a few glitches, so remember to test your computer, camera and any software before the interview.
Informal Interview
Informal interviews take place in a casual setting, it's not structured like a traditional, formal job interview, but it's a good opportunity to assess whether you would make a good fit within the organisation. This form of interview encourages dialogue between you and your interviewer without the formalities expected in traditional environments.
Group Interviews
Group interviews involve numerous candidates who will be asked questions by a set of two or more interviewers at the same time. All candidates will be applying for the same position. This interview type will test your style, professionalism, leadership skills and the ability to function in a group under pressure.
Competency Based Interview
Competency based interviews are often conducted to evaluate your key competencies. The interviewer will be more focused on whether you have the right skills to take the position on, rather than you experience or previous qualifications. They will use questions aiming to find out how you have used specific skills in your previous experience and how you approach problems, tasks and challenges – so have examples at the ready!
One-to-one Interview
This interviewing process is common in many companies and organisations. The interviewer will want to establish if you're a good fit for the position and a good fit for the company. They will usually ask open-ended questions related to the job your applying for and some can include tests, quizzes and exercises to assess your practical abilities.