As 2019 draws to an end, what better way to welcome a new year than to set new goals and reflect on how the last twelve months have played out. Use the Christmas break to create the ultimate plan of attack to start 2020 on the right path.
Consider where you are now
Does your role offer opportunities for career progression, a good salary and sociable working hours? These are the sorts of questions you should be asking yourself before jumping into January. Prioritise what's important to you for the coming year and consider who you will need to speak to within your company to make your plans a reality.
Review your skills
There's no time like the present - evaluate your skill set and consider what skills you would like to improve. The best way to keep track is to make a list of courses you would like to undertake at your current company to help develop your skills and strengthen new ones. If you discover there is no room for progression in your job, maybe it's time for a new start!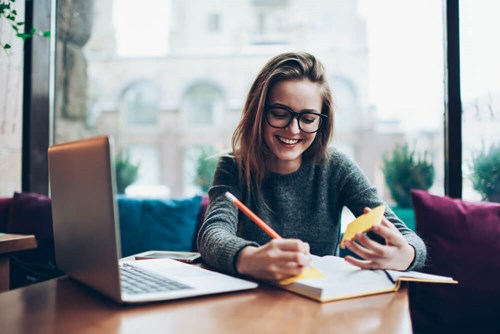 Update your CV
The Christmas period is the perfect opportunity to update your CV. Make sure that all the accreditations or volunteer work you've accomplished over the last year are listed on your CV in an 'achievements' section. Cut out information which is no longer relevant to your career path and ensure that your reference list is up to date with correct contact information.
Form an action plan
Solidify your intentions by creating an action plan highlighting useful contacts who can help you achieve your goals, as well as targets to hit on a monthly basis starting in January. Generate a reward system for completing milestones such as interviews to stay motivated. No matter the end goal, whether it's becoming a more confident or looking for a promotion in the new year, having a concrete plan is essential.
Gather evidence
Over the year, you'll likely have received a lot of feedback from mangers, clients and customers. Use LinkedIn to your advantage by utilising the recommendations and endorsements feature, which allows former managers or co-workers to recognise the skills you've acquired and vouch for your experience. Defining your expertise in this way can make you a prime candidate for your dream job!
Whether you need advice on gaining a promotion, becoming career confident or kicking bad working habits to the curb, our careers page has plenty of blogs to help you take your next step!