Your CV is complete and you've decided on a job type, so now all you have to do is find something that suits your lifestyle. Will that be a permanent position or something on a temporary basis? Still unsure? Here's an outline of some of the benefits associated with each option.
Temp
Also known as contract, contingent or freelance. This could mean working for a day or two a week, or until a particular project is completed within a set timeframe. People with specialist skills can earn serious money while, for others, there are a wide range of reasons why temping is so tempting.
Fit around personal life
Childcare issues? Returning to work after a period of absence? Need to attend an evening class? Whatever your reason, temping can offer flexible hours that can sit comfortably with your home life.
Motivated by short term projects
Are you the kind of person who loves a challenge and a strict deadline to complete it? Many companies appoint people just to help with a specific project. Go in, get the job done, get paid. Onto the next challenge…
Avoid 'office politics'
As you're likely to be with a company for a shorter period of time, you're less likely to suffer from all the moaning and griping that often occurs when employees have stuck around a little too long.
Ideal for earning extra cash for short periods of time
Christmas approaching and presents to buy? Dreaming of taking the kids somewhere special on holiday next year? Temporary work is the ideal way of earning extra cash in a short space of time.
Try out different roles
If you are between jobs, looking to start afresh or at the beginning of your journey, this option allows you to test out different roles and sectors before settling on a career path.
Perm
Permanent work is salaried and means that you are employed directly with the organisation you have been appointed by. Whilst not as flexible as temporary work, permanent working offers many upsides, including:
Greater sense of financial security
Know what and when you're being paid. Knowing that a certain amount of money is coming your way every month will help you budget accordingly and provide you with stability.
Make longer lasting friends and colleagues
Bonding with others will become a whole lot easier if they know you'll be sticking around. Social events and activities are far more commonplace in a permanent working environment.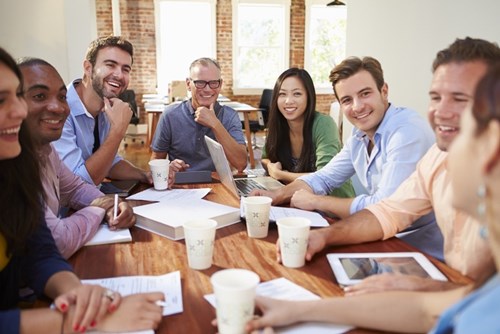 Career opportunities more available
If you stay with a company long enough, and prove your worth, you'll be more likely to hear about opportunities for internal promotion and make the right contacts that can help make it happen.
Enhanced employee packages
Whilst as a temporary worker through Pertemps you are entitled to several employee benefits, direct permanent contracts can offer enhanced benefits such as, health cover, and who knows, maybe even a company car!
Desire to make a telling contribution to the business
You can start from the relative bottom of a company and slowly make your way up, impressing senior management with your talent and commitment until you one day join them on the board.
Were you aware that Pertemps stood for 'Permanent' and 'Temporary' ? We deal with both! Take a look at our latest vacancies right here.