The International Day of Women and Girls in Science, celebrated each year on 11 February, was adopted by the United Nations Educational, Scientific and Cultural Organisation (UNESCO) to promote full and equal access to and participation in science for women and girls.
Science and gender equality are both vital for sustainable development. Yet women and girls continue to be excluded from participating fully in science: less than 30% of researchers worldwide are women.
Today, we speak to our very own Jessica Light, Developer at Pertemps HQ, giving us her insight into being a female within STEM.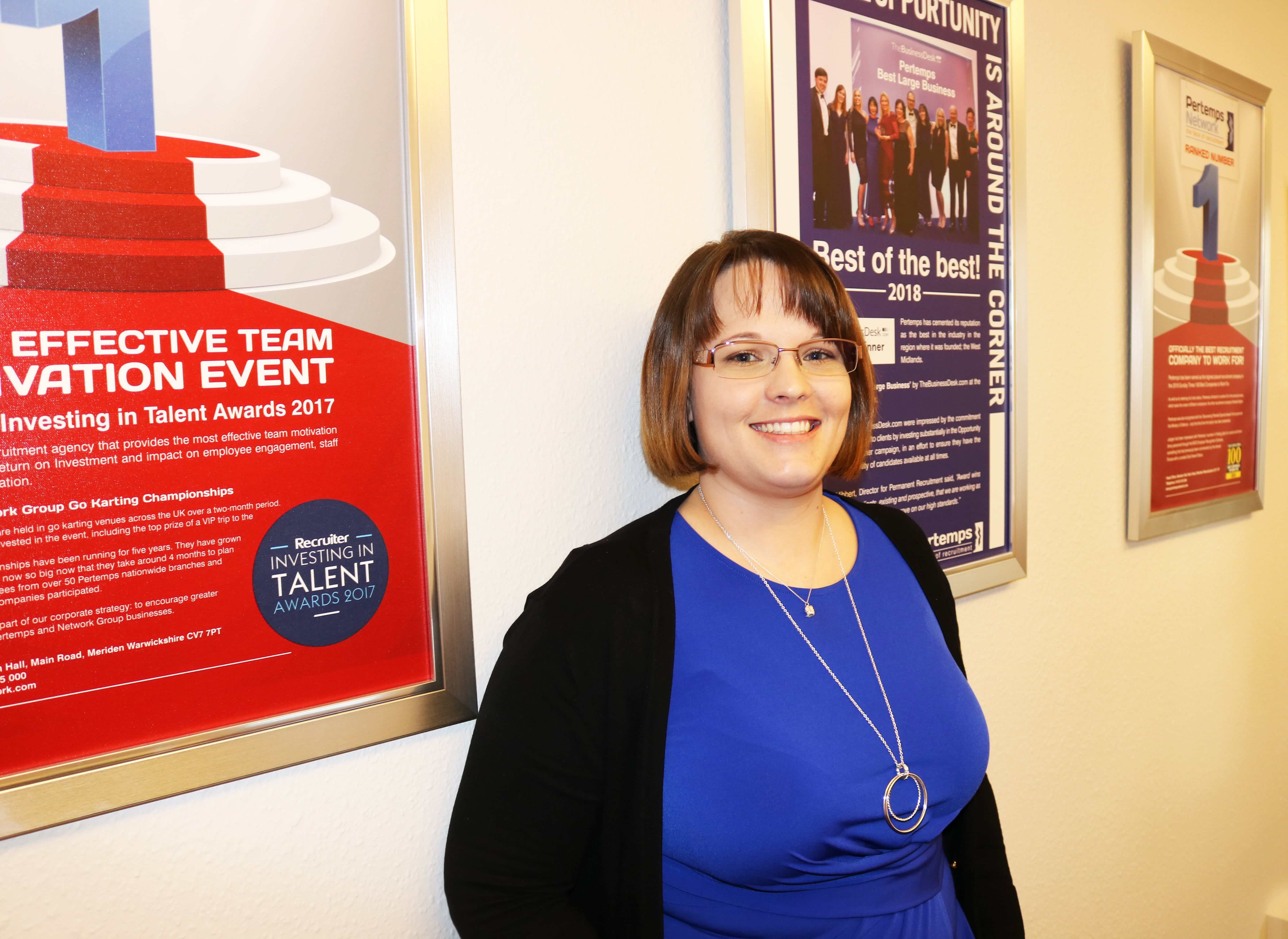 Tell us about yourself
I am a software developer here at Pertemps and I have been working here for a little over a year. I emigrated from South Africa with my husband in 2018 and have lived in the UK for 18 months now. I was born and raised in Johannesburg, South Africa and I always had a passion for animals growing up, so studying Zoology seemed like natural choice. I graduated with a Master of Science in Zoology from the University of the Witwatersrand in 2016 and worked in animal welfare for almost two years. I then changed direction quite a bit and completed several correspondence programming courses through University of South Africa. I have loved working as a software developer and find it very rewarding.
You said you were a qualified zoologist; how did you transition into computer science?
Well while one might think of a zoologist as someone who interacts with animals all day, but you might be surprised to know that most zoologists spend their time doing data analysis and writing academic papers, especially in the academic environment. Yes, it is about animals, but zoologists are still scientists at heart and many live in the world of data science and applied mathematics. My MSc was no different. I was researching the distribution patterns of the Southern African Hedgehog and using information about where they live now to predict where they may live in the future. Predictions like these are very important for conservation efforts and help in the battle against climate change. I gained many data analysis and programming skills during my masters and decided it was the right career path for me.
When did you first get interested in computer science, why was this an appealing thing to be a part of?
Following my masters, I found I was constantly looking for ways to improve processes and creating small software applications to solve business problems. I decided to do a short course in C Sharp to extend my knowledge and I was hooked. I love being a developer because I feel like I am constantly learning new things and challenging myself. There is always a new problem to solve or a new programming language to learn.
How have your beliefs, motivations and aspirations changed over time? When did a career in STEM become a priority or choice?
I always believed in following a career path that made me happy and I think I am lucky to have found a field that suits me. When I was younger, I never really considered the value of being challenged in my job but when I started working, I found I wanted to push the boundaries of my knowledge. It is something I would now consider a must for any job I take and with computer science that will be the one constant. It has only been in the last few years that working in STEM became a priority for me but there is certainly no looking back, and it is a choice I would recommend to others.
Can you recall any times when you questioned your involvement in STEM because of your gender?
I can confidently say no to that. I may have questioned pursuing a career in STEM when some courses where difficult along the way, but it was certainly never because I am a woman. It was interesting studying two different science fields, there were mainly woman studying biological science, but computer science was very male dominated. It was nearly 20 to 1 when I was writing my exams. I don't think there is anything a man can do that a woman can't and vice versa. We all possess skills and talents as individuals that may make us more or less suitable for a career in STEM, but I believe this to be individual specific rather than based on gender.
What challenges are there for the younger generation?
As the world continues to become more and more technical there is increasing pressure on the younger generation to pursue technical fields. Previously there were many more opportunities in less skilled fields, but many have been replaced due to technical advancements. The increasing demand for STEM professionals might be difficult for many young people but it is also a promising future for many. 
What do you want to say to young people today, who don't want to study science?
Sometimes we shy away from things because they feel unfamiliar to us, but it is important to investigate the opportunities available to you in STEM.  Some people may not like to take the plunge without knowing exactly what is involved but there are many ways to learn about different scientific fields. Job shadowing others in STEM can be an important step in determining whether you will enjoy a career in one of these fields. The internet is also a great source of information and there are many short courses readily available. I would recommend looking into a STEM career more before writing them off and see if it is right for you. I certainly would not have gone in to a STEM field if I hadn't.
What can the broader scientific and development community do to reduce the science gender gap?
I think the main thing we can do is increase young people's exposure to science. Only when I worked in a more technical field, computer science became the path I was sure I wanted to follow. If we have already increased the number of women in biological fields, we can certainly do the same for others. 
Let's celebrate today and every day, women and girls are leading innovation and fulfilling their aspirations in technology. We must inspire women and girls to change the world.