I'm happy to hear that the number of women on company boards has doubled since 2011; a positive start to increasing diversity at leadership levels in business. The level now stands at 28%, up from 12.5% in 2011.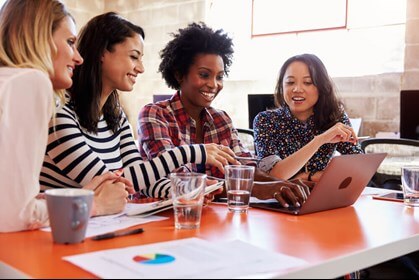 The government-backed Hampton-Alexander Review found FTSE 100 companies are on track to have one third of board positions held by women by 2020. But, it urges FTSE 350 companies to reflect this target too. The aim is to fill more board and senior leadership positions with talented women in a bid to make the UK a world-leader on gender diversity at the top of business.
The review calls on FTSE 350 companies to quicken the pace of board changes. It asks for 40% of appointments to senior positions to be filled by women over the next three years, rather than the previous 33%, if firms are to hit the ambitious targets.
Although businesses have made great strides in recent years to increase senior female representation, the issue is still very much present and something I believe needs to be a priority in all companies.
Some of the most successful organisations in the country are those that champion diversity and inclusion, so it's time for others to follow suit and address gender imbalances on their boards. There are plenty of talented women out there just waiting for their chance.
Tackling inequality in the boardroom is one of the top priorities here at Pertemps. Our boardroom is 50/50 split of men and women and we believe that's how it should be. It is great to see other companies doing the same and making progress, but there is still a long way to go.
Let's work together to champion talented women in business and aim to remove that glass ceiling for good.