The theme International Women's Day 2020 on Sunday, March 8th is #EachForEqual, with gender equality as a global issue at its forefront.
Countries around the world will be marking International Women's Day as a global celebration of the social, economic, cultural and political achievements of women.
To celebrate International Women's Day on March 8, we shine the spotlight on some of our wonder women within the business…
Tracey Hall – Cash Allocation Manager at Pertemps HQ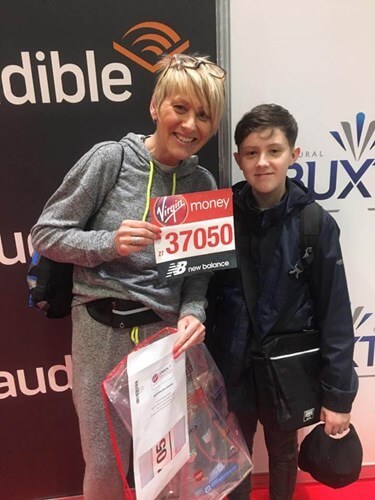 Since losing one of her colleagues Belinda Powell to cancer, Tracey has continued to tirelessly fundraise for Marie Curie. She is always organising events such as Bingo, raffles and fund-raising evenings and cake baking. Never one to pass up a challenge, she has also taken part in marathons, wing walking, abseiling and the zip wire. There seems to be nothing she won't try her hand at!
Even when not fund raising, she likes to make all her colleagues feel special on other occasions such as on Valentine's Day. She decorated our desks with little balloons and left sweets and chocolates for everyone.
Always one to raise a smile with her wicked sense of humour and infectious laugh, Tracey is a special person and a well-regarded member of the Credit Control team. Her colleagues describe her as a vivacious lady always fully committed to managing her team and supporting the whole department.
Kath Dellow – Operations Manager at Newcastle Commercial
Kath Dellow left school with no education but a passion for business and people. After joining Pertemps in 2001, Kath became the Regional Operations manager for the North East. She has retained most of her staff for over 10+ years, this down to her caring nature, development in people and passion for her team. In 2018 Kath decided to push herself further and undertake an executive MBA in Business Administration. Being Dyslexic, this has been challenging as well as managing two offices, two children, dogs and her livery centre (another passion of hers). But even with all that going on she is still getting 75%+ on her assignment grades. She is a great example that you can always push yourself and strive for more.
Laura Aucott – Brand Leader at HSE Recruitment Network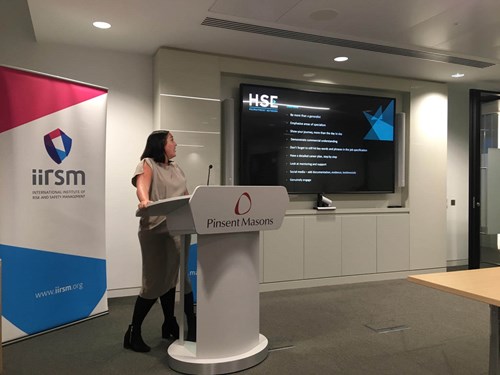 Laura joined The HSE Recruitment Network in June 2010 and is enjoying her tenth year with the business, currently leading all of HSE's activities both operationally and externally in the Health & Safety market. She is unquestionably a shaper and influencer of the Health & Safety market, having built HSE's LinkedIn following to more than 86,000 followers, spear-heading our exclusive partnerships with RoSPA, IIRSM, NEBOSH and Pinsent Masons, and is regularly asked to speak at Health & Safety industry events across the UK. She has personally billed more than £2million (GP) for the group, is a (largely self-taught) expert in external branding and social media and is viewed in the Health & Safety industry as the go-to recruiter for contract positions.
Laura is a HUGE asset to The HSE Recruitment Network, to its parent company ENG (where she's soon to be promoted to Associate Director) and to the wider PNG group, and wholeheartedly deserves this recognition.
Marie Quarterman - Director of The Education Network (Birmingham)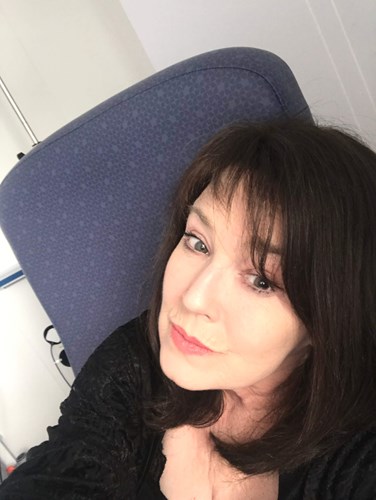 During the last 18 months Marie has been on her own journey battling a rare, aggressive and destructive Cancer that for most people could have signified the end.  Throughout her treatment she has remained resilient and her capacity to see humour in many aspects of what continues to be a horrible experience is astounding.  But nevertheless, this hasn't stopped her pursuit of positive change for others, working with schools to raise funds for children that need feeding over the Christmas holidays, ferociously fundraising and not taking "no" for an answer.
Marie is popular with clients and have described her as a real "inspiration" and a great role model.  She is looking at becoming a mentor to other people that have their own Cancer battles to fight and to support families who have lost themselves in the horror of this disease.  Marie importantly is a colleague, friend and woman we can all rely on to be in our corner.   When Marie's colleagues think about International Women's Day, they think it was made for her. 
Sharron Cox at CNA International – New York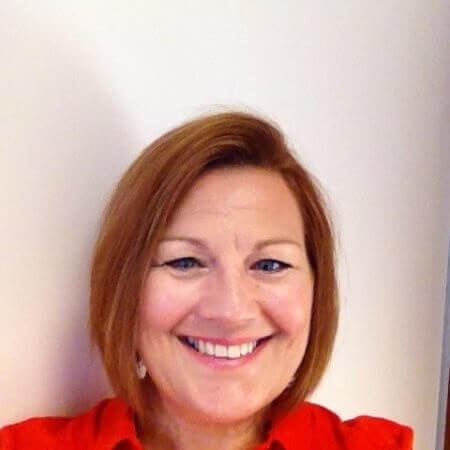 After 12 years working for Pertemps, Sharron was given the opportunity to fulfill her lifelong dream to move to New York to launch the North American franchise of CNA International. She arrived with no contacts, no clients and no business with a very small support group.
Last month was her third-year anniversary and after two very difficult years of self-doubt, her client base started to grow and now has a regular portfolio of business. She is about to take on her first employee and is looking to expand to a second office within the next six months.
As well as running a business, Sharron works very closely within her local community supporting a college preparatory program for academically talented but financially and socially disadvantaged students of color and supporting the LGBTQ+ community through a film organization that supports their work.
Moving to another country was no easy feat for Sharron, she had to leave her family and friends to follow her dream, but as Sharron says, "I believe strongly that as women we can do pretty much anything we can put our mind to."
Camila Ancell-Begley – Recruitment Business Partner at Sheridan Maine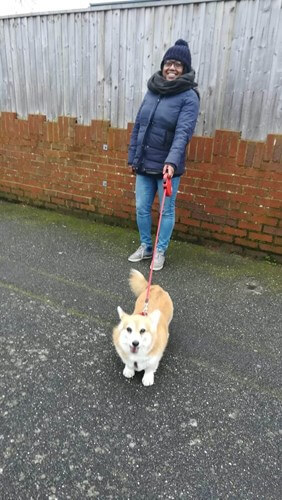 Camila joined Sheridan Maine in Dec 2019 and is part of the specialist Public Practice team. Originally from Brazil, Camila moved to London 2014 and now lives with her husband in Bournemouth. Camila has a love of dogs but due to work commitments can't have one of her own, so she commits her time to the Cinnamon Trust.
Cinnamon trust is a charity for the elderly, the terminal ill and their pets. Camila started volunteering with the Cinnamon Trust in 2017 and has walked 3 dogs on a weekly basis. Currently she is walking Holly, her owner is a cancer survivor who has been widowed and she has no other family so by using the services of Cinnamon Trust she is able to keep her beloved companion Holly.  
International Women's Day affirms everyone's commitment to redouble its efforts in promoting women's rights, dignity and leadership.