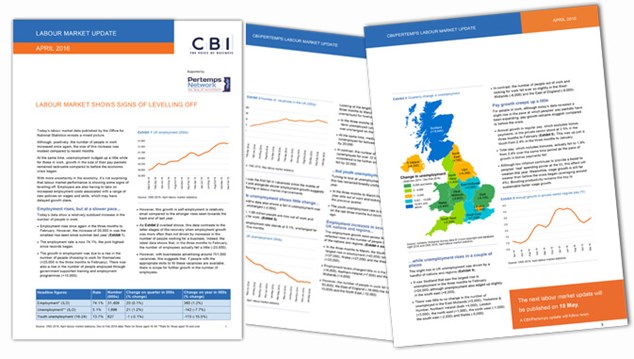 The latest Pertemps/CBI Labour Market Update follows similar trends from last month's. While employment is at a record high (74.8%) and unemployment is falling, pay growth remains weak. 
In the three months to April 2017, employment grew by 109,000, bringing total employment to 31.95 million. Unemployment is at 4.6%, the joint lowest since 1975, with the age group seeing the most significant employment growth being 25-34 and 50-64 year olds.
However, once again real pay growth is weak due to increasing inflation and slower nominal pay growth. This differs from sector to sector; private sector growth was unchanged at 2.0%, while in the public sector it weakened to 1.1%.
It's fantastic to see that job vacancies are at an all-time high, showing that businesses are continuing to create new opportunities, despite nationwide uncertainty. Hopefully pay growth statistics will change over the year to become more optimistic.