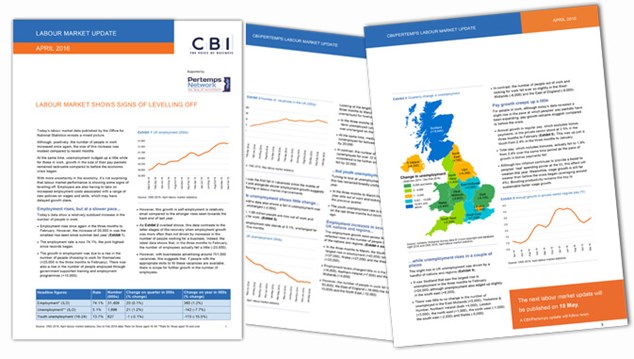 September's CBI/Pertemps Labour Market Update shows the employment rate remains at a record high and unemployment is at its lowest since 1975. 
While nominal pay growth has edged higher, the tightness of the labour market has still not stimulated stronger and more sustained real wage growth.
To see the full outlook, click to see the report above.