If your current job has got you feeling down in the dumps and you find yourself hoping time would just fast forward, maybe it's time to broaden your horizons and try to find a new job. Before you throw in the towel, take note of the valuable lessons to be learned from the role you want to wave goodbye to. Not convinced? Take a look at our tried and tested tips…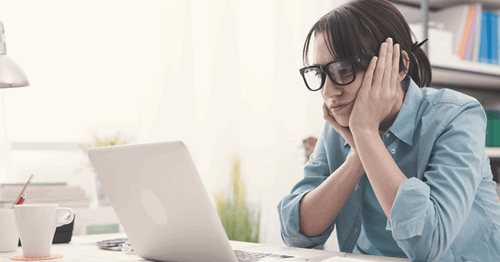 Look on the bright side
Easier said than done, right? Quite simply it's mind over matter. It can be easy to get sucked into a pattern of feeling disheartened and deflated in a job you dislike, but it's important to try and make the best out of a bad situation. Whether your focus is a coworker you enjoy working with or even a particular project, learning to tune out the cons and place more emphasis on the pros is a positive way to look at the situation and will make your current job more bearable!
Don't sweat the small stuff
Whether it's a tedious spreadsheet, a presentation deadline or a bugbear in the office, sweating the small stuff can snowball into bigger issues and potentially leave you burnt out. We all experience daily frustrations but mastering the art of letting the small things slide will be better for your mind and working environment.
You never stop learning
On the surface, you may think the job you detest doesn't strengthen your skillset at all. The truth is, all experience is good experience and transferable skills can be gained from any job. Whether you're working in retail, hospitality or media there are plenty of opportunities to widen your skillset and broaden your knowledge.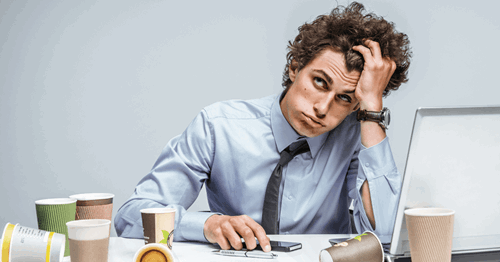 A bad job will provide clarity
If you don't enjoy a 9-5 job in an office, but really enjoy the driving part of your role, maybe a career in driving is a potential route for you. Make a list of what you enjoy at work, what your passions are and what you feel you're good out to get a clear idea for the direction you should take.
You will build your confidence
Although you might feel like you're at a disadvantage, it's always better to look for a new job while you're employed as there tends to be less pressure on you. Having a job also gives you confidence because you're not in a desperate situation. Believe us, you'll come across far more assertive and self-aware to employers!
You're stronger than you give yourself credit for
We know spending most of your week in a job you don't like sucks, but when times get tough the old age saying, 'what doesn't kill you makes you stronger' definitely rings true. Whether you feel over-managed or there is no room for advancement, remember resilience is a very attractive trait to employers.
Happiness is the key to success
Money can sometimes be the driving force for staying in a job that isn't ticking all the boxes, but when you're in a job you hate you soon realise and value the importance of being happy at work – after all, you do spend a lot of time at work!
We know it can be scary to leave a job, but at Pertemps we are dedicated to finding the best role for you. If you're unsure of where to begin, let us help you. If you would like to discuss your options and seek some advice, contact your local recruitment consultant through our branch locator today.